Facebook Live: a new way of sharing your experiences
Published on 17/10/2016 in Tips & tricks from…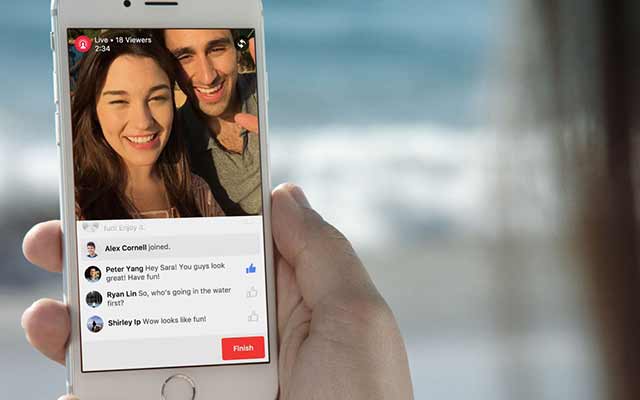 Film your events and share them immediately with your Facebook friends.
Imagine sharing all the exciting things you experience with your friends in real time. You already have apps such as Meerkat and Periscope, but there's an easier way: live streaming straight from the Facebook app.
You can stream a football match, an exclusive party, a major event in your life, etc. But also important news events, if you happen to be in the neighborhood. It's entirely up to you!
A nice extra is that you can save the video on your Timeline afterwards. That way, the video material isn't lost and people who missed it can see it again afterwards. They can also indicate that they want to receive a message from Facebook the next time you go live, so they don't miss any of the action.
How do you use it?
Actually, it's super easy to use! Simply follow these steps:
Open the Facebook app and tap "What's on your mind?".




Then tap the "Go Live" option.




If you want, you can add a description to your live video. You can also choose who gets to see the video – all your friends, a selection, everyone on Facebook, or only you.




Tap "Go Live" and you're good to go!




Afterwards, you can put the video on your Timeline, or simply delete it.



That's it. So, go for it!
To really let yourself go, there's now Tuttimus: the strongest all-in for the best price. Everyone gets loads of mobile data and free unlimited use of their favorite app, as well as unlimited fast Internet at home and unlimited fixed and mobile calls within the family. And as icing on the cake, we've thrown in some extras for digital TV. So pick and compose your own Pack here.
Or do you just need a subscription for your smartphone? Then you'll find Mobilus awesome. You get loads of mobile data, plus unlimited use of your favorite app. All of this, on the most impatient network. Check it out!
Peter
I have a passion for the Internet & communication and I'm a huge fan of our brand.