Proximus calls on students to recycle their old phones
Published on 28/09/2021 in Epic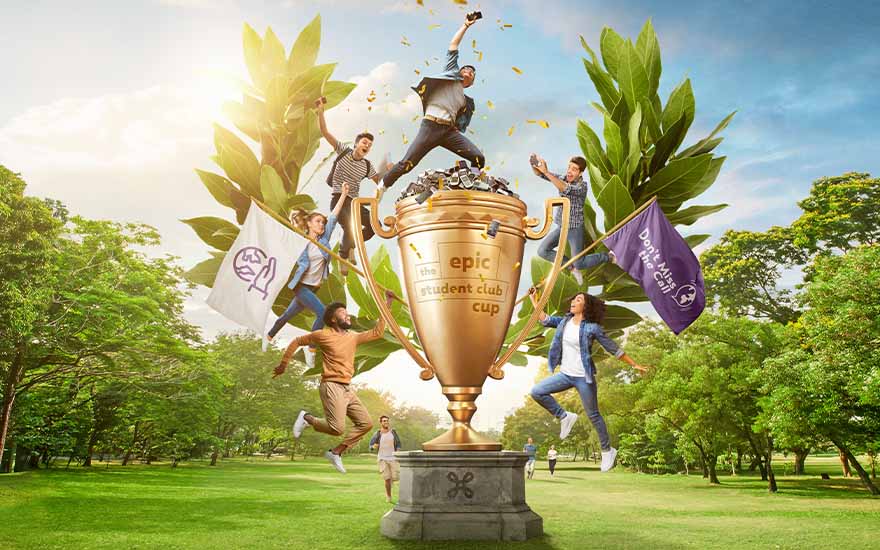 With Don't Miss the Call, Proximus wants to answer our planet's call to recycle the precious raw materials found in old phones. And what better time than the start of the school year to get students excited about taking part? The stakes are high, because every participating student club gets the chance to win € 2000 to spend as they please.
Don't Miss the Call: your old phones are precious to us
Do you still have old mobile phones lying around in a drawer? Remember: they contain valuable raw materials! So it's up to you to recycle them and help ensure that our planet's natural resources are not depleted.
You don't have to do it alone, though. Proximus supports you with its Don't Miss the Call campaignNew window, which aims to collect as many discarded phones as possible. In 2021, we want to collect 150,000. In exchange, everyone who brings in a phone receives a Proximus voucher.
Calling all students
In order to achieve our ambitious goal, we're asking everyone to contribute. To mobilise the troops, Proximus aims at the start of the school year and the student societies of Louvain-La-Neuve and Ghent. Their challenge: participate in the Epic Student Club Cup from October 1 to November 15. The contest is part of the Don't Miss the Call campaignNew window.
If they aim to become champions of their city, every society must hand in as many old mobile phones as they can at a selected Proximus Shop. As a reward, the best society wins € 2000. And that's not all: for every collected phone, they'll receive a € 10 voucher. Ideal for financing all student projects.
Are you a student and would you like to participate?
There's nothing better than a good old challenge to get the school year off to a great start. So sign up for the Epic Student Club Cup now and start looking for those precious old cell phones right away! This way, you'll have every chance to take the cup home with you!
Sophie
Avid web & apps user, must admit a tiny bit FOMO, so never getting out without my smartphone! #friends #family #travels #web #popculture #graphicdesign #art #fun
Other articles of Sophie