Surf, call and text abroad, like at home
Published on 19/05/2017 in Bits & Bytes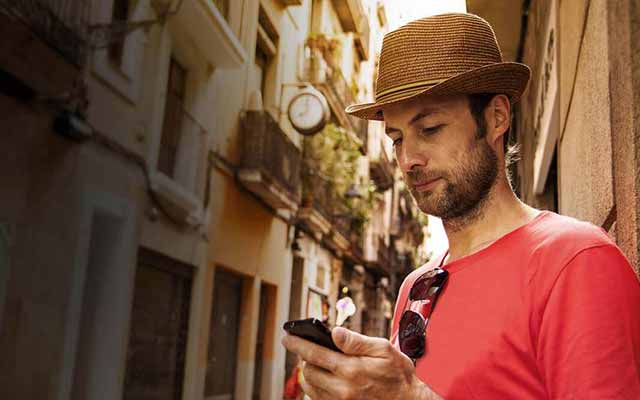 On 12 June the roaming charges in the European Union will disappear!
And that's good news for everyone who still tightens their belt a little when surfing and calling outside Belgium. Yep, very soon you'll simply take your existing Belgian rate plan with you in your suitcase and pay nothing extra any more.
So that means you can also use your existing data bundle on holiday. Throughout the whole of the EU1. Among other things, this lets you share your photos from the beach, stream music or use the GPS on your smartphone.
In addition, you can use your own stack of calling minutes to call the folks back at home. Or if you've used them all up, you pay your out-of-bundle rate, at the same price per minute as in Belgium.
Just think of all the things you could do with the money saved. For me, a cocktail by the pool please!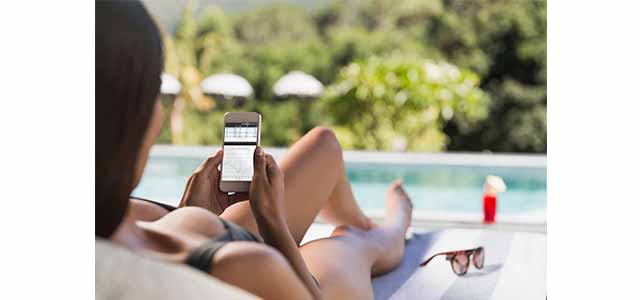 And what if you travel outside the EU?
Are you going somewhat further afield? For instance, will you be holidaying in Turkey or Canada? Or are you heading for Switzerland or Norway? In that case, remember that outside the European Union, the roaming charges will simply continue to exist.
But here, too, we have a low-cost solution for you: Daily Travel Passport.
This gives you a bundle of 80 MB of data for mobile Internet, 20 texts and 20 calling minutes. All this for just 5 euro a day in top destinations outside Europe, such as Canada and Turkey. You've got to admit, that's hardly any money at all to stay in close contact with family and friends.
What's more, we'll send you a text message to warn you if you're getting close to your limit. So no need to worry about unexpected costs!
To be able to share your experiences with the home front to the full within Europe, it's of course important to put enough gigabytes in your rucksack. So be sure to check which Mobilus formula is the perfect fit for you.
1 Germany, Austria, Bulgaria, Cyprus, Croatia, Czech Republic, Denmark, Spain, Estonia, Finland, France, Gibraltar, Greece, Guadeloupe (French West Indies), French Guiana, Hungary, Aland islands (Finland), Ireland, Italy, Latvia, Lithuania, Luxemburg, Malta, Martinique, the Netherlands, Poland, Portugal, La Reunion, Romania, Great Brittain, Saint Barthélemy, Saint Martin, Slovakia, Slovenia, and Sweden + Iceland, Liechtenstein, Norway.
Erik
Digital and content marketer. Gardening is my passion just like eating. But right after playing some series or films, because that's my thing.