Get ready for 4.5G
Published on 24/05/2016 in Be the first to know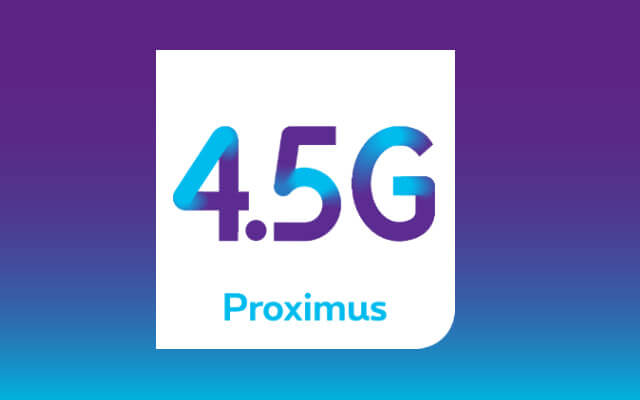 Mobile surfing at dizzying speeds!
Surfing on your smartphone wherever you go – everyone does it. Streaming photos and uploading or downloading videos, you name it. And that's only logical, as everything goes nice and fast.
Video, in particular, is everywhere these days. Just check on Facebook, Instagram or Snapchat. You'll see more moving images than old-school photos! And they may not always be of the highest quality, but that's also changing fast.
Given your massive use of mobile data, we have increased the data included in all our mobile subscriptions. But that's not all. We're also preparing our network to cater to all your needs super fast.
5G is still a long way away: it won't be here before 2020. But we don't want to wait around for it, so we are now releasing 4.5G.
What exactly is 4.5G?
First, let's refresh your memory a little. Since 2015, 4G+ has been available in about 20 cities, which means we have two 4G lanes, as it were, combined to create a faster highway. With 4.5G, we will add a third frequency band to the mix and thus further expand the highway.
In optimal circumstances, this – together with what our technicians call modulation technology – causes the download speed to increase further, up to 900 Mbps. By way of comparison: 4G+ with 225 Mbps is already ultra fast.
Later on, we will add a fourth frequency band, boosting speeds up to 1.1 Gbps.
And there's more. That third extra lane is also good news for our network capacity at large events, where the use of mobile Internet multiplies every year! That's no longer a problem because we can now receive everyone with open arms.
Coming soon to your neighborhood?
We are currently rolling out 4.5G in various cities. Industrial parks and student neighborhoods, in particular, will benefit from this improvement. You can already test it in the Ghent neighborhoods of Overpoort and Zuid, in Eilandje of Antwerp, in the Heverlee and Arenberg campuses of the University of Leuven, in HoWest in Bruges, and in parts of Aalst and Oostduinkerke. In the coming months, it will be rolled out in a series of locations in Limburg and Wallonia.
To currently reap all the benefits of our 4.5G network, it is better to have a Sony Xperia XZ Premium, Samsung Galaxy S8 or Samsung Galaxy S8+, purchased at Proximus.
But don't worry, you'll still be able to enjoy a better surfing experience with other smartphones, even though you may not reach the same top speeds in a speed test.
Erik
Digital and content marketer. Gardening is my passion just like eating. But right after playing some series or films, because that's my thing.