A hotspot in your car
Published on 15/01/2016 in Bits & Bytes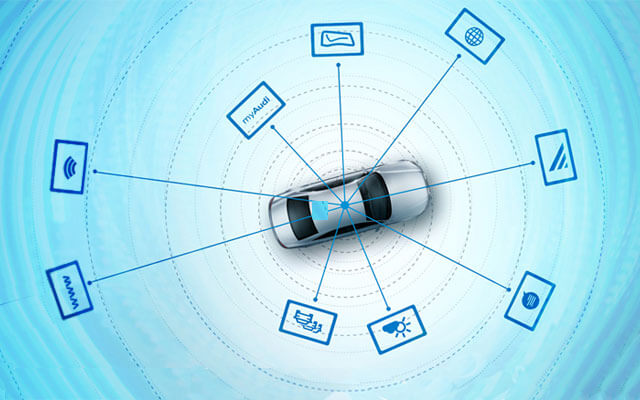 Technology keeps evolving! Here's the 'smart car'.
After the smartphone, smartwatch, smart TV and Public Wi-Fi, Proximus and Audi now introduce the smart car :). The force of the Proximus 4G network, combined with the Audi Connect options, makes for a great internet experience in your car, thanks to the Car Connect SIM card!
You can enjoy the force of the internet, right in your dashboard. Streaming music, live traffic reporting, Google, Earth, Google Streetview, weather info, flight info, … You name it!
But it's not just a drivers' privilege. Passengers can enjoy free Wi-Fi during the ride thanks to the integrated Wi-Fi Hotspot!
Peter
I have a passion for the Internet & communication and I'm a huge fan of our brand.