Pass on the Coins of Hope
Published on 25/05/2016 in Be the first to know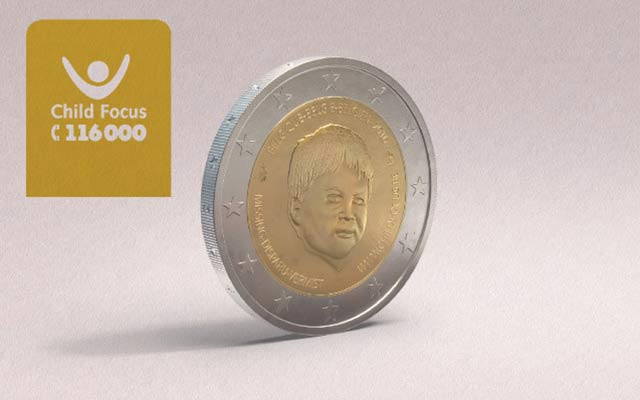 …on the occasion of the International Day of Missing Children in Belgium!
The Coins of Hope
This May 25 marks the 15th edition of the International Day of Missing Children in Belgium. On this occasion, a € 2 coin with the image of the little Liam Vanden Branden disappeared at the age of 2 exactly 20 years ago will be put into circulation.
Liam Vanden Branden embodies all missing children recently or longer. The coin will be distributed on 1 million copies and can then be used as payment. The aim is to remind people the fate of all missing children, yesterday, today and tomorrow. That is why it will be called the Coins of Hope.
A campaign on social networks
The coin will also circulate on social networks. Child Focus invites the public to publish a photo (on Twitter, Instagram ...) with the hashtag #CoinsofHope each time a coin will pass from hand to hand. The place then wille appear on the website of the www.coinsofhope.be campaign. Everyone will see the route that the Coins of Hope are following in Belgium and Europe.
You can also share the coins even if you don't have one in your hands. Child Focus places indeed a module on the campaign website, which allows you to transform the photo of any coin in a photo of a Coin of Hope. This year, badges representing the international symbol of the Missing Children's Day, will be distributed free of charge by members of Child Focus.
Xavier
CSR Manager Proximus, active in sustainable development (or corporate social responsability).