Reserve your smartphone with Click & Collect
Published on 10/11/2016 in Bits & Bytes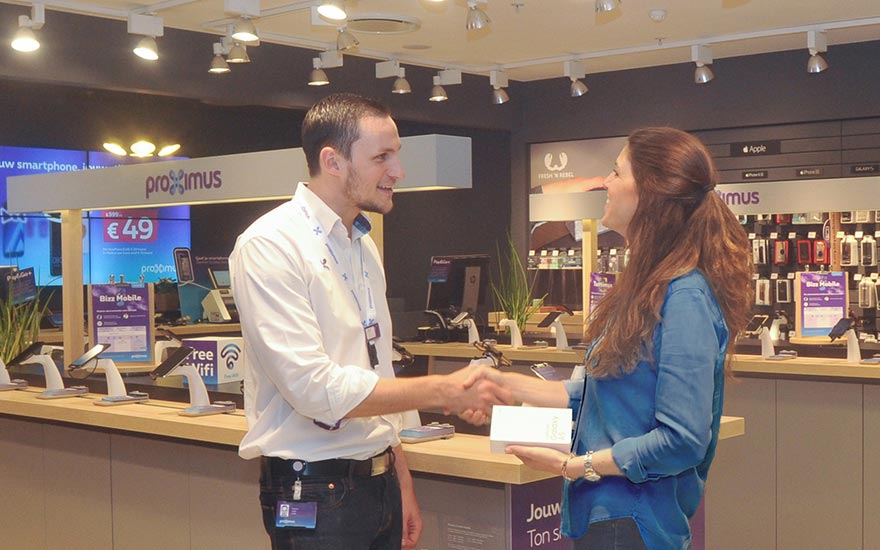 You've made up your mind. This will be your new smartphone. Yep, it looks like the perfect fit. And yet, it would be nice to hold it and try it out before you actually buy it. And perhaps get some expert advice. It certainly wouldn't hurt.
Well, we have something that will interest you. Introducing Click & Collect: the advantages of ordering a smartphone online combined with the ability to see and touch it in the shop. You reserve the smartphone of your choice from the comfort of your sofa, and you go and pick it up at a Proximus Shop near you.
The advantage is that you can compare it to other models in the shop, but are 100% certain that your favorite model is available if you decide to take it home. And you can double-check with one of my colleagues if the smartphone really is the best fit for you, because everyone's different, right?
What's more, you pay only when you pick up your reserved smartphone. So you don't have to bother with money transfers or paying online with a fiddly bank reader.
But how exactly does it work?
Well, it's very simple:
Step 1: Choose your mobile phone from our catalog and select "Click & Collect". If you don't see a button, it means the phone is temporarily out of stock.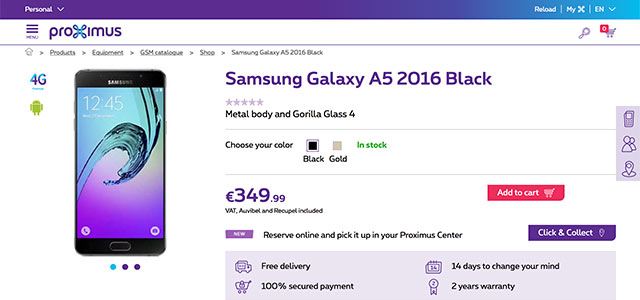 Step 2: Choose the Proximus Shop where you want to pick it up (near your home, close to work, etc.).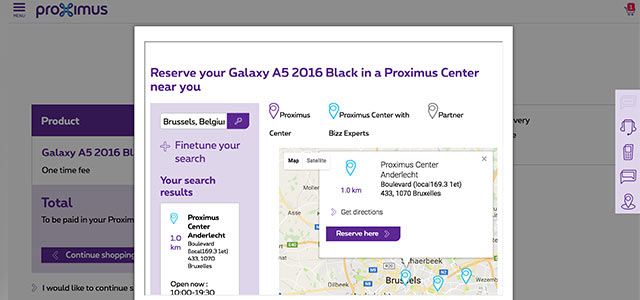 Step 3: We set the ball rolling. First, you will receive a confirmation e-mail and text message from us.
Step 4: Ready to go! As from tomorrow, you can pick up your phone. You can also do it later, of course, as long as it's within 7 days.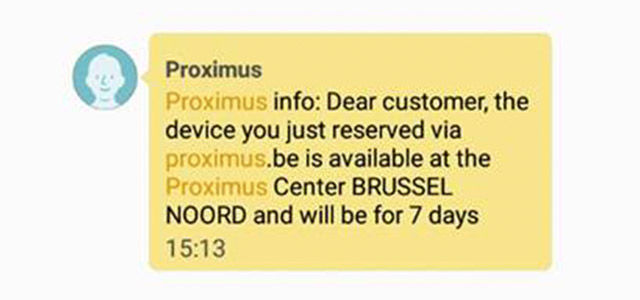 Step 5: Pass by and pay at the checkout. You will receive your phone immediately. If you like, we can also help you with the configuration, transfer of data from your old phone, etc.
Enjoy your new smartphone! Let me know if you like your new purchase via the Facebook page. I'm really curious!
Finally, if you don't feel like going to a Proximus Shop, you can always order it and have it delivered to your home for free.
Erik
Digital and content marketer. Gardening is my passion just like eating. But right after playing some series or films, because that's my thing.
Other articles of Erik