Three must-see movies coming to you in May
Published on 17/05/2017 in Showtime!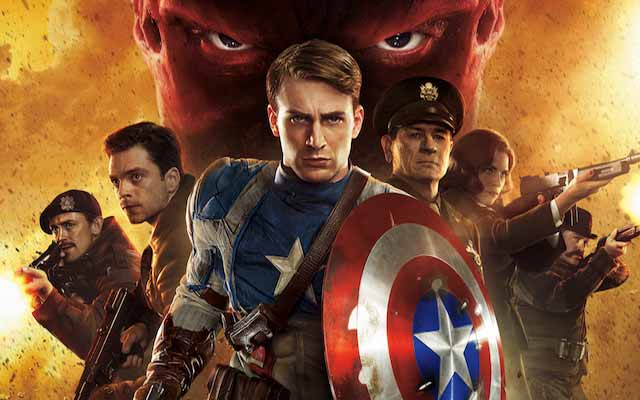 You'll have a great time watching any one of them.
Feel like watching a good little movie, but lacking some inspiration? We've picked out three movies for you which you're going to love! Just get comfortable on your couch for a most entertaining evening.
Captain America: First Avenger
So you're into the whole Marvel scene? Take our word for it: you'll just love this movie. It tells the story of the first Avenger: Captain America.
Steve Rogers is rejected by the military because of frailty and his shy nature. He takes part in an experimental program to become a "super-soldier", in the process of which he becomes the famous Captain America. However, he soon finds that there's a flip side to such powers and he's forced to undergo numerous trials.
Hugo Cabret
Get ready to embark on a magic adventure!
Hugo is twelve-year-old orphan living in a railway station who spends his days maintaining watches. The only possession his father left him is a mysterious automaton whose secret he is determined to unravel. He sets out to find the key needed that might get it to work. This quest takes him on an exciting adventure.
The movie is based on the brilliant novel "The Invention of Hugo Cabret". A real gem, don't miss it!
Bad Teacher
Elizabeth Halsey is the worst teacher ever. She sets a bad example, couldn't care less about her students, drinks and smokes whatever she can get her hands on and her only goal in life is to get married so she can quit her job.
When an attractive well-to-do substitute teacher comes along, she pulls out all the stops to seduce him. The only snag is that she has a major competitor: her colleague Amy, a very good teacher. Elizabeth will do anything to beat her to the punch.
Erik
Digital and content marketer. Gardening is my passion just like eating. But right after playing some series or films, because that's my thing.