In April, watch your favourite film with Tuttimus
Published on 10/04/2017 in Showtime!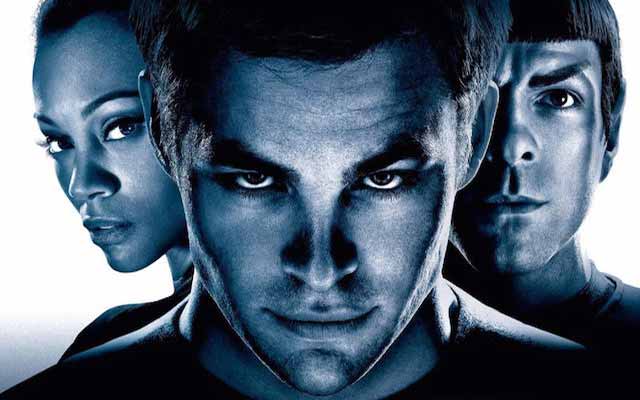 There's something for everyone!
You're spoilt for choice. Whether you feel like watching a science fiction or horror film or and animation film with your kids, you'll find what you need in our exclusive catalog with its latest blockbusters.
And to top it all, you can choose a film every month: it's included in your Tuttimus or Familus subscription.
Cozy up on the coach and select your favourite film of the month for April. I can already recommend three:
Star Trek
There's nothing like a good old Star Trek film. It's a sure bet! This episode in the saga deals with the greatest space odyssey of all times. It follows the first voyage of a brand-new crew on board the USS Enterprise, the most advanced spaceship ever.
In this action-packed adventure riddled with danger but also touches of humour, the new crew struggles to thwart the diabolical plans of an evil being who threatens the whole of humanity. The future of the galaxy is in the hands of two officers: James Kirk and Spock. The strong bond between them helps the crew to confront extreme danger.
Cloudy with a Chance of Meatballs
If you're feeling peckish, look no further! Flint Lockwood is an unlikely inventor: all his inventions fail, causing many problems in his small town, Swallow Falls. But when Flint decides to invent something really useful, which will make the townspeople happy, he scores his first success: a machine that converts rain into food.
The showers of grub are a big hit and Flint makes a new friend: Sam Sparks, the weather reporter who goes to the town to cover the "greatest meteorological phenomenon in history". Unfortunately, his invention ends up causing mayhem around the world. He certainly bit off more than he could chew!
Blair Witch
Need to get your horror fix? You won't be disappointed. James and his friends venture into the Black Hills Forest in Maryland to uncover the mystery surrounding his sister's disappearance, which many believe to be linked to the legend of Blair Witch.
At first, the group think they're in luck when two locals who offer to guide them through the dark and winding woods. As the night wears on, a visit from a menacing presence soon makes them realize that the legend is all too real and even more sinister than they could ever have imagined.
These films, and many others, are now available on Proximus TV.
Want to choose the blockbuster included in your Tuttimus pack? It couldn't be easier: just press the "on demand" button of your remote control and select "On demand" > "Films" > "My gift blockbuster".
Or would you rather watch a good series? In that case, choose Netflix as your TV bundle with Tuttimus.
Erik
Digital and content marketer. Gardening is my passion just like eating. But right after playing some series or films, because that's my thing.