Apps for staying in touch with family and friends
Published on 28/08/2017 in Tips & tricks from…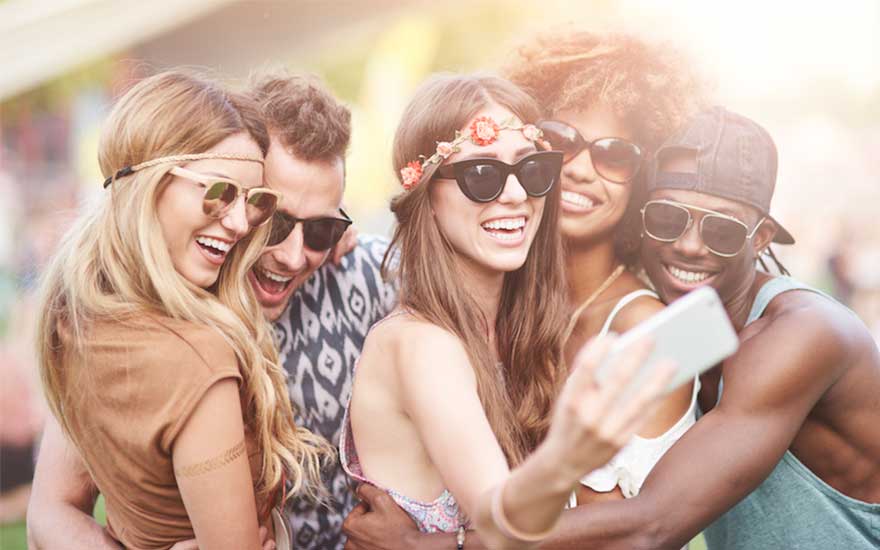 To follow their posts and share your precious moments with them.
It's good to always know what your loved ones are up to. To share your best moments with them in real time, receive news from them, and let them know that you're thinking about them.
Discover the best apps for staying in touch with them:
Facebook
Add your family and friends on Facebook and follow their posts. Like and comment on their status or share your finest moments and best holiday pictures! This fantastic app is truly indispensable for staying in contact.
Want to know how much mobile data you consume on Facebook? Well, to give you an idea, with 1 GB you can stream live for an hour! Just think of all the things you can do with your Mobilus!
What's more, you can download this app for free on Android, iOS and Windows.
WhatsApp
Want to send photos to your best friend, call your sweetheart, or have a conversation with all your cousins? This app is ideal for getting in touch with everyone!
You can also download WhatsApp for free on Android, iOS and Windows.
Instagram
Want to share your best shots, improved with a filter, with your friends or the whole world? Or post a nice story to show them what you're up to?
Then this is the app for you: it's ideal for posting your favorite photos.
And how much data does it consume? With 1 GB, you can share 1,000 photos on Instagram! Isn't that brilliant?
Download Instagram for free on Android, iOS and Windows.
Snapchat
Do you prefer sending funny photos and videos only to your closest friends? Or taking a photo with a funny filter that transforms you into a dog, or fixes your makeup when you look a mess? It's easy, with Snapchat!
And 1 GB gives you 300 visits! More than enough to amuse yourself.
And, of course, this super app can be downloaded for free on Android and iOS!
You'll never have to worry about your data again, and can use the coolest apps on your smartphone to your heart's content! Because now you have more data with your Mobilus!
Erik
Digital and content marketer. Gardening is my passion just like eating. But right after playing some series or films, because that's my thing.
Other articles of Erik