Batibouw: renovate, isolate and digitize
Published on 26/02/2016 in Tips & tricks from…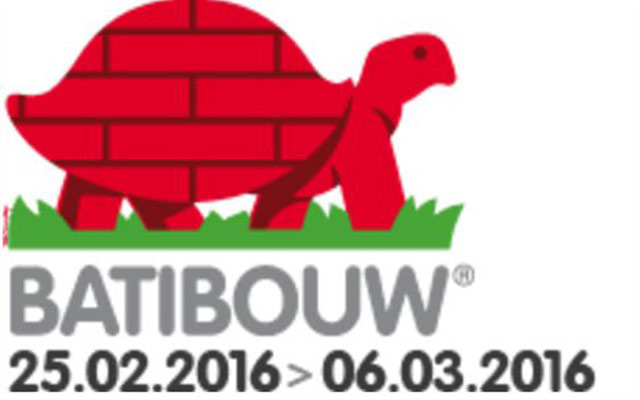 It is well known: the Belgians have a brick in the stomach. At Proximus we know this virus very well.
We therefore are looking forward to the high mass of the building and renovation: Batibouw.
Palaces full of bricks, doors and windows, bathrooms ... the list is long, but fortunately a red thread allows, as every year, to navigate.
This year's edition is organized around three themes:
1: Start to renovate
Who has never renovated, hoping to make his home the dwelling of his dreams? Yes, we've all been there! Weeks in the dust first, then the sheetrock and finally painting. You know the song.
2: Build controlling costs
Isolate, use less energy intensive techniques ... What about all this in the long term?
3: The connected home
We are increasingly connected. We want a Smart TV, we use a wireless camera to monitor the house, a digital thermostat, etc.
And so we equip our houses with kilometers of cable to live the best experience, with all the comfort and all possible connectivity.
In the end you get the home of your dreams, super insulated or NCB, but ... you find that your GSM coverage is not the one you were dreaming about. Little or no network within: isolation and often the materials (concrete, some movies, etc.) require you to go out to make a call. Until recently!
Indeed, there is a solution now: Mobile Coverage Extender.
With the Mobile Coverage Extender, you have a personal mini-antenna GSM at home which allows you to have a permanent coverage. Your phone picks up the signal more easily and therefore discharge more slowly. Installation is a breeze: ERM is a small box as big as half a brick and connects easily to your b-box.
With Mobile Coverage Extender, you remain thus accessible while enjoying the benefits of a well-insulated house. Easy, right?
Erik
Digital and content marketer. Gardening is my passion just like eating. But right after playing some series or films, because that's my thing.