The best smartphone accessories for your budget
Published on 06/12/2016 in Tips & tricks from…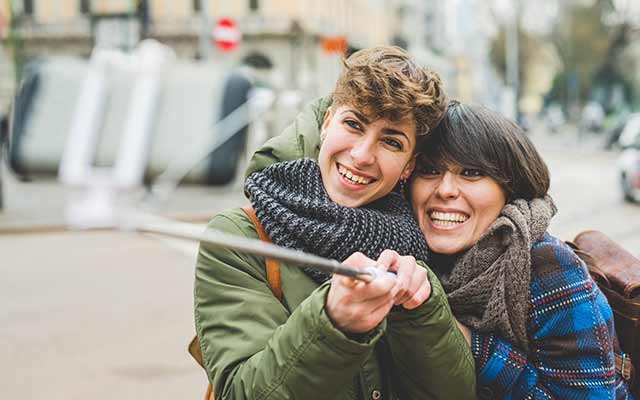 For many people, the Christmas period is quite a stressful one. What on earth should you get your favorite uncle or best friend?
I started thinking about it ahead of time, to beat the hordes of shoppers. And suddenly it came to me: an accessory for a smartphone or tablet. After all, this is a device the person in question uses a lot every day.
But what are the best and most original gadgets around? I did some digging and came up with the following list. There's something for every budget.
Up to €10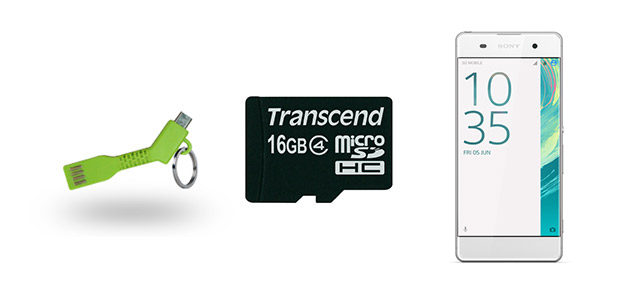 A fun USB keychain
Want something original that won't leave a dent in your wallet? Then this is the perfect gift. Not only does it look good, it's also practical. Think about all the times you've forgotten the charging cable for your smartphone. Well, now the lucky owner will have his own keychain.
It comes in black, green, blue and pink, for a more personal touch.
An extra memory card
If you want to keep it simple, go for something practical. An extra memory card always comes in handy. And if you choose a bigger version of the gift, he can download and take photos to his heart's content.
In our webshop, you can opt for 4 GB, 8 GB or a lavish 16 GB.
An awesome smartphone
That's right! You can purchase a smartphone from us for under €10. All you have to do is get Mobilus+Phone. Then choose one of the following head-turners:
Up to €20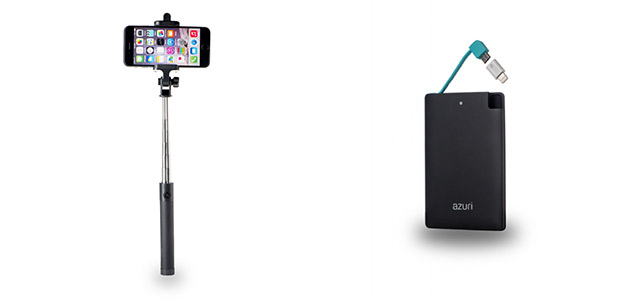 A selfie stick
Is your friend always taking pictures with his smartphone? Then he'll love a selfie stick. What's more, it has a built-in shutter button – great for taking fantastic selfies!
An external battery
If he's the kind of man who's always using his smartphone and often runs out of juice, then a powerbank would be an interesting gift for him. But make sure the mAh is high enough so that there's enough power to quickly charge the smartphone.
We have two powerful batteries on offer. You can choose either the round powerbank for a keychain, or the extra-thin version in smartphone format.
Up to €25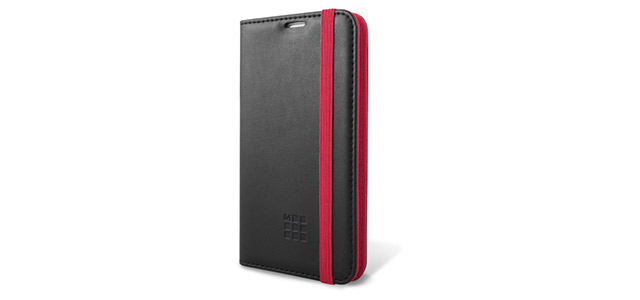 A smart booklet case for a smartphone
Booklet cases or flip covers are all the rage. And they provide great protection for your smartphone – better than those awful plastic covers of old, which only gathered dust. And better than no protection at all, since you avoid scratches.
We selected two booklet cases which are smart and stylish, for him or her. They're also compatible with practically every smartphone. Do you fancy the Moleskine or the Guess, the 4.6 inch or 5.2 inch?
Up to €30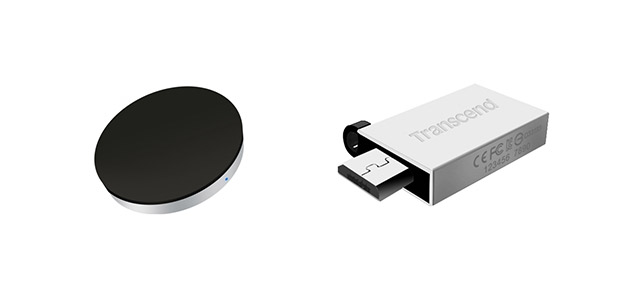 A wireless charging dock for a smartphone
Many leading smartphones can charge wirelessly, and they do it in style. Take, for example, the Samsung Galaxy S7. But what they forget to tell you is that the wireless charging dock is not supplied – which makes it an ideal gift for someone with a compatible device!
A memory stick for a laptop and smartphone
Regular USB sticks have only one connector, for a laptop or PC. Not so handy, these days. But there is now a 32 GB memory stick with a micro USB connector. This allows you to back up photos and documents on your smartphone or tablet super-fast.
You can choose between silver and gold.
Up to €40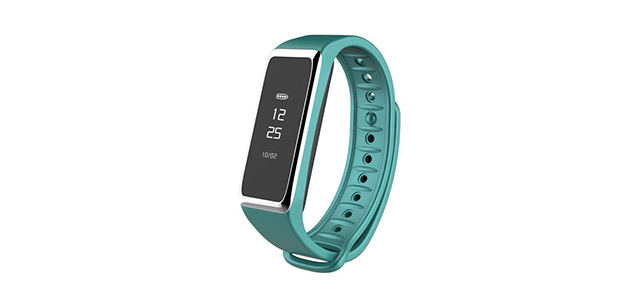 A cool step counter
We all need to take care of our health, and this little gadget can help with that. It counts your steps, but also tracks your sleep quality in detail. What's more, the lucky owner can read his smartphone notifications on the screen (which is a touchscreen, by the way).
It comes in black, grey, white, pink, purple and turquoise. Something for every wrist!
Up to €50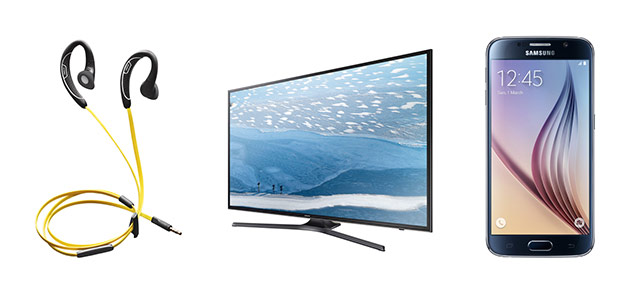 Sports earphones
Do you have a sporty friend or relative? Then a good pair of sports headphones is a must. After all, music boosts performance. These earphones are very comfortable and are also resistant to sweat, rain, and dust. Oh, and the sound quality is amazing!
A top-quality smartphone
Yep, it's possible for a bargain price. For under EUR 50, you can purchase a smartphone that would normally cost you a whole lot more. All you have to do is get Mobilus+Phone. Then choose one of the following head-turners:
Or do you prefer a good all-in pack, with high-speed Internet and digital TV for the home? Then why not just opt for Tuttimus? With this all-in, you currently receive a Samsung Galaxy S6 or a Samsung 42" ultra-HD TV for just €49.
Up to €60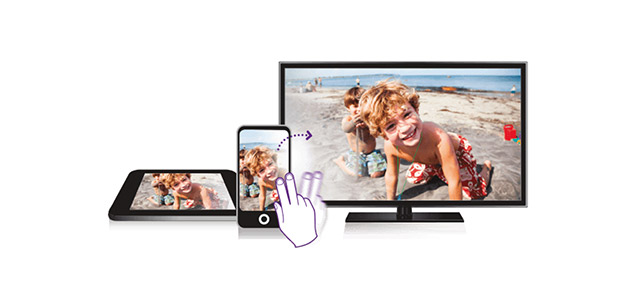 SwipeBox
But if you want to be original, you should choose this device. With it, the lucky owner can swipe his most precious moments from his smartphone or tablet directly onto his TV screen (e.g. baby photos of his new-born or videos of his latest road trip).
What's more, he has direct access to lots of useful applications such as YouTube, Facebook, MeteoNews and Deezer. You can even play fun games on it!
And it's easy to install: simply place the device between the Proximus TV decoder and your TV, and download the free app. That's it!
Order a SwipeBox on our webshop.
Peter
I have a passion for the Internet & communication and I'm a huge fan of our brand.