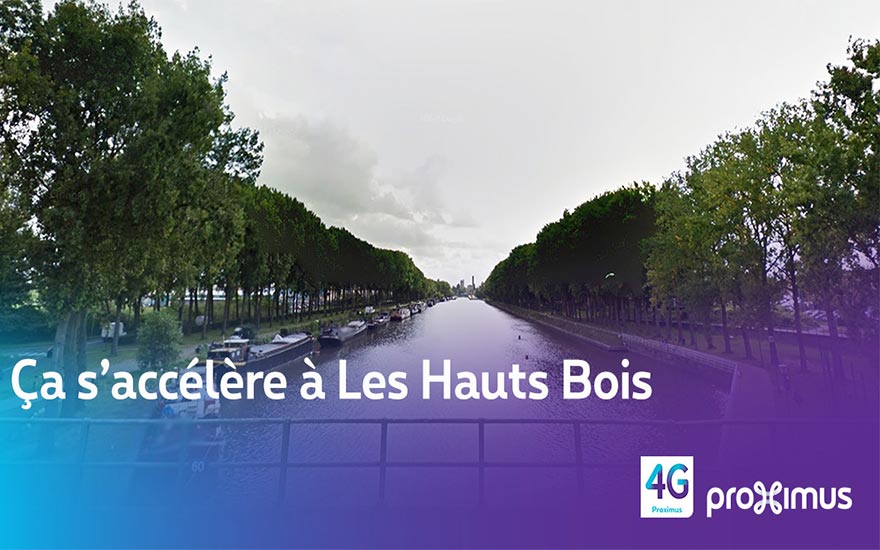 Did you know that we constantly keep improving our network all around the country?
No more "wholes" where you can't hear your interlocutor, no more videos that freeze at the crucial moment, no more missed or delayed SMS.
We recently improved our network in these neighbourhoods:
Beersel (Alsembergsesteenweg)
Dilbeek noord
Loonbeek - Neerijse
Tombeek - Overijse
Pereboom - Stekene
Edegem
Lint (Duffelsesteenweg)
Niel west
Oelegem centrum
Pulderbos - Zandhoven
Zoersel
Chaumont-Gistoux
Wijchmaal - Peer
Koersel - Beringen
Everslag - Tessenderlo
Zelem – Halen
Veerle Heide (Witte Hoeve)
Putte – Mechelen
Heultje – Westerlo
Houtvenne – Hulshout
Leuven (Brusselsestraat)
Rotselaar (Wingepark)
Bierset – Grâce-Hollogne
Roeselare noord
Les Hauts Bois – Le Roeulx
Ghlin zoning – Saint-Gislain
Mons (Thomas Edison)
Marquain
Auvelais – Sambreville
Champ des oiseaux – Fleurus
Le spinoy – Jumet
Beez bois – Namur
Hilehem – Herzele
Gent (academiestraat)
Uitbergen – Wichelen
Wachtebeke
With a 4G coverage of 99,35%,, our network proposes the best coverage in Belgium, as stated by IBPT. You can find the detailed map of our network coverage here.