Win the war for talent thanks to the digital workplace
Published on 15/05/2018 in Innovate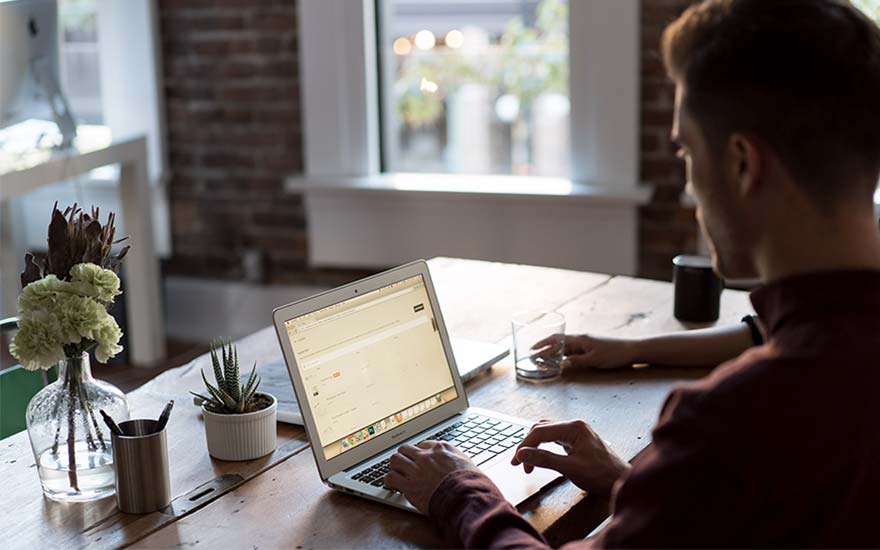 You always need an influx of new talent. It's logical as you want your company to still be standing strong tomorrow. But, to win the war for talent, your workplace needs to continually evolve. Just like you need talent, millennials need a digital workplace.
Working digitally: better for everybody
By 2020, one in every second employee will have been born after 1980. These millennials often have a different outlook on life than the generations that preceded them. For instance, a good work-life balance is essential to a millennial. For many, it is even the most important consideration when taking a new job. Do you want to win the ruthless war for talent? Then, this is the right time to digitise the way you work.
91%
… of people that occasionally work from home indicate that they are more productive than when they are at the office.
Source: Forbes.com, 2017
Working from home and teleworking (working from different company sites) are increasingly becoming a must. This does not need to be seen as disadvantaging the employer as 91% of employees are more productive from home. On top of that, people working from home don't take up valuable office space and spend less time in commuter traffic. By the way, did you know you lose €12 per hour for every employee stuck in the morning or evening commute?
To a digital ecosystem
To implement homeworking or teleworking, you need to have a good digital workplace at your disposal. With the right tools and infrastructure, it becomes possible to perform tasks through mobile means. Whereas we used to only be able to work from the right desk or office, we can now just flip open our laptops where ever we are and whenever we need to. Many companies have already got onboard with that trend and, by 2020, it is estimated that no less than 90% of organisations will offer remote working apps. Having said that, today, 44% of employees still find that their workplace isn't smart enough.
90%
By 2020, 9 out of 10 companies will offer applications for remote working.
Source: Proximus
The ideal digital workplace is more than a virtual extension of your physical office. It is an ecosystem in which employees, customers, and partners can communicate with each other in real-time. It is through this constant availability that the digital workplace can ensure a more stable service provision. The reality of this is that infrastructure and software must be up to standard before your company can begin implementing these changes.
Want to know more about the mobile workplace?
Download our e-book "The digital workplace"
Perspective
Magazine and online blog for business leaders, brimming with new insights for a fresh look at their company.
Other articles of Perspective