Which social media are good for your company?
Published on 29/05/2015 in Inspire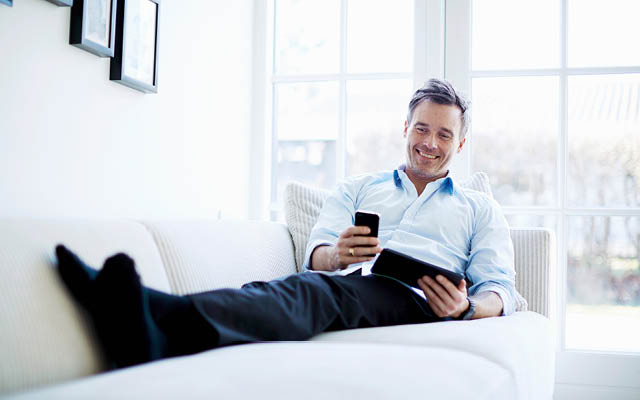 Facebook, YouTube, Twitter or Pinterest. Which social media can be good news for your company? We looked at how Van Marcke Group, a distributor and retailer of bathrooms and heating boilers, and their social media coordinator take advantage of social media.
"Our philosophy has always been to provide relevant information," explains Philippe Borremans, Chief Social Media Officer at Van Marcke Group. "We have been using an internal 'social' system for our workers for over five years. Although this could be thought of as a corporate incarnation of Facebook, we also created a real Facebook page about four years ago. Gradually, we expanded our social media expertise—and we keep learning as we go."
Van Marcke, a Belgian family business, has taken advantage of social platforms for a number of years. Nowadays, the company hosts several Facebook pages: "One for end-users and several for our various shops and installers. We also have a Twitter feed, which is essentially used as customer service channel, a corporate blog and a Pinterest page where both we and our customers post interesting interior design ideas.
Borremans attributes this broad approach to the group's diverse customer base: "Whilst we sell directly to end-users, we also provide a broad distribution channel for installers. We therefore need to cater to vastly diverse user profiles. Our overall audience is somewhat bundled on major platforms like Facebook."
Guidelines
Borremans knows from experience which aspects to pay attention to. "First of all, everybody—and by this I mean each and every worker—needs to know exactly how best to use social media. If the entire team is aware of the company's approach, of what is acceptable and what's a no-no, there should not be a problem."
Such guidelines do not need to go into great detail. "As we believe we can trust our co-workers' common sense, our guidelines only take up one and a half A4 page, and that may already be more detailed than necessary."
The second aspect, says Borremans, is the importance of monitoring. "Using the potential of social media efficiently and consistently is only possible if you already know what corporate information is available online. Study what is being said about your company, your business sector and the subjects you care about. Even if your company doesn't yet use Twitter or Facebook, you'll find a lot of information."
One
One magazine is the Proximus B2B magazine for CIOs and IT professionals in large and medium-sized organisations.
Other articles of One