Why Volvo cars chose for optical fiber
Published on 25/08/2017 in Customer Stories 
Innovation has always played an essential part in the activities of Volvo Cars, both when it comes to their vehicles and their service. This is why the manufacturer asked the Proximus team to equip their dealers with optical fiber.
4 reasons motivated Volvo Cars' decision
By the time you've said the word "maintenance", it's already done
Volvo launched the 'Volvo Personal Service' concept. This was an innovative approach to improving the customer experience during maintenance. Now, different technicians work as a team on a car. "Thanks to optical fiber, our technicians can exchange information rapidly and efficiently. And as a result, we are now able to reduce waiting times by more than half," says Marc Scheir, IT project manager at Volvo.
Wi-fi to keep customers happy
"Thanks to optical fiber, our customers no longer need to drop their car off in the morning and pick it up in the evening", Marc Scheir adds. "They can just stay in our waiting room for a little while, and take advantage of our optical fiber network via our free wi-fi."
No more local stock
Volvo distributors no longer need to maintain a local stock of parts as orders can be placed and delivered more rapidly thanks to the optical fiber network. The technology guarantees a lower latency and a much higher level of reliability.
Cars are gluttons for broadband
Volvo Cars has received the Telematics Update Car Maker of the Year Award in Detroit. This award acknowledges innovation in the field of connected cars and the cloud. As functionalities are growing all the time, this requires regular updates. The virtually unlimited capacity of optical fiber makes it possible to meet this challenge with ease.
Optical fiber: to infinity and beyond
With its new optical fiber network, Proximus wants to help your business prepare for the future. Optical fiber networks are not only much faster than any other infrastructure on the market, but their virtually unlimited capacity makes these networks the ideal solution for the future. As a result, you will have all the tools in hand to keep up with future evolutions in the digital age and already today be investing in the services of tomorrow.
Check out the advantages of optical fiber now
Read other articles
---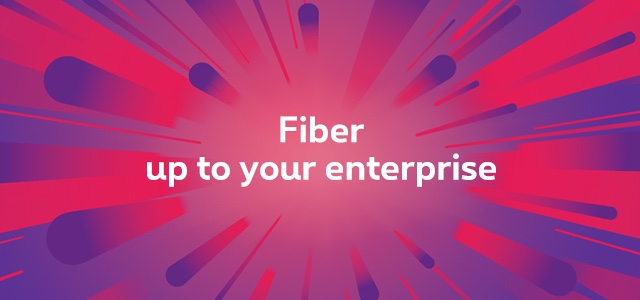 Grow your enterprise with optical fiber
Faster, reliable and more stable, optical fiber is everything you need. With its high bandwidth, you'll be in the vanguard of digital innovation. And be ready for whatever tomorrow brings.
More info
Perspective
Magazine and online blog for business leaders, brimming with new insights for a fresh look at their company.
Other articles of Perspective