What can vulnerability management mean for your company?
Published on 06/11/2017 in News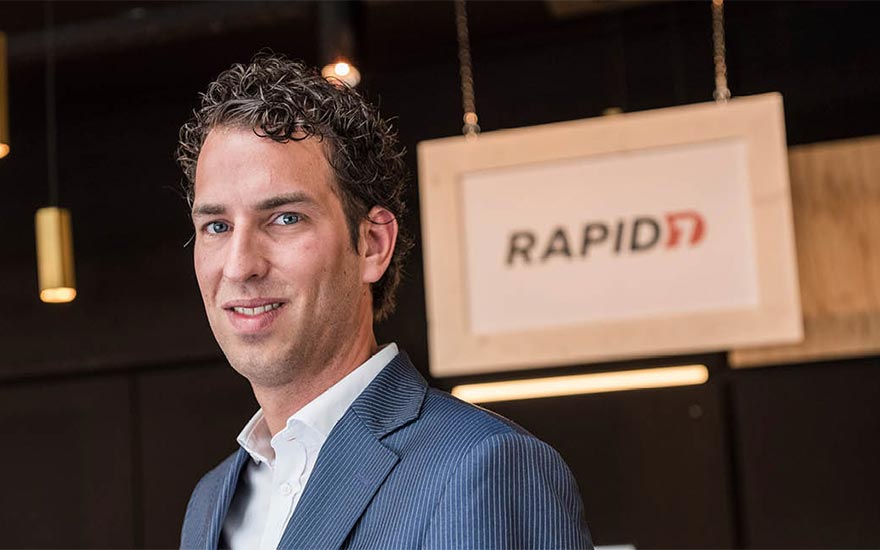 The annual Cyber Security Convention not only offers an overview of the hot potatoes in the world of IT security. It is also a great networking event where visitors can find out more about the range on offer from security providers.
An insight into your own vulnerability is an essential element in an efficient security policy. "We provide that insight," says Jan Krijgsman, Territory Manager Benelux at Rapid7. The American company focuses on vulnerability management: identifying and ranking the weak spots in a company's IT environment.
In many cases, the vulnerabilities can easily be resolved by installing a software update or patch. "But often this is not done in time," says Jan Krijgsman, "because the IT department has to cope with a lack of time, budget and staff. Cyber criminals make the most of that."
"First we map out the vulnerable elements," Jan Krijgsman explains. "Then we devise ways of remedying the vulnerabilities found." To determine which vulnerabilities need to take the highest priority, among other things Rapid7 use their own solution, Metasploit, the world's most widely adopted framework for penetration tests. "With the knowledge that we gain from the Metasploit community, we are able to forecast which vulnerabilities will be the first to be targeted by cyber criminals. By dealing with these vulnerabilities directly, organizations are able to actually overcome the risks and minimize the chance of a security leak."
Davinsi Labs – which has recently joined the Proximus family – is the gold reseller of Rapid7 and won the EMEA partner of the year award not long ago.
Detecting and mitigating DDoS attacks.
Security policy begins with good visibility. Interested in what else is discussed during the Cyber Security Convention?
Proximus team
Proximus keeps you informed on the latest news and trends for ict professionals.