Van Roey opts for new communication forms
Published on 06/01/2017 in Customer Stories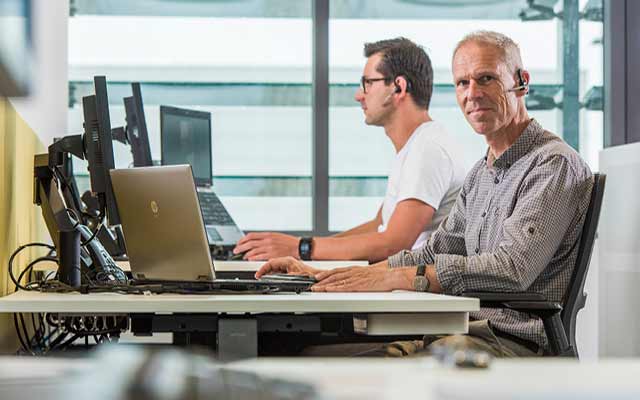 Construction firm Groep Van Roey can boast a number of high-profile references on its list, from health-care centers and hospitals to sports facilities and office buildings. Internally, the company opts for a new way of communicating.
Starting out as a pure contractor, Groep Van Roey developed into an organization that adopts an integrated approach to each construction project. For a firm that attaches great importance to human relations, streamlined communication is essential. When they moved into a new head office in Rijkevorsel a year ago, they chose a brand-new communication system. The fixed telephone exchange was dropped. Instead, Skype for Businesses was introduced as the internal and external communication solution.
Skype for Businesses
IT manager Martin Björklund explains: "We opted for Skype for Businesses because it fits with Office 365 and we already use a lot of other Office applications. It is also very user friendly. You can work with headsets that you can also connect to your smartphone. That is in line with our trend towards a more flexible and digital way of working. We use flexdesks these days.
The ratio between fixed and mobile employees is now about 50/50. Everyone is pleased with the way the system works and the staff were able to adapt quickly. A number of key users were given training and they passed this on to their colleagues. So the system was integrated into our firm in no time."
Perspective
Magazine and online blog for business leaders, brimming with new insights for a fresh look at their company.