Using digitization to create the smart city
Published on 12/11/2015 in Inspire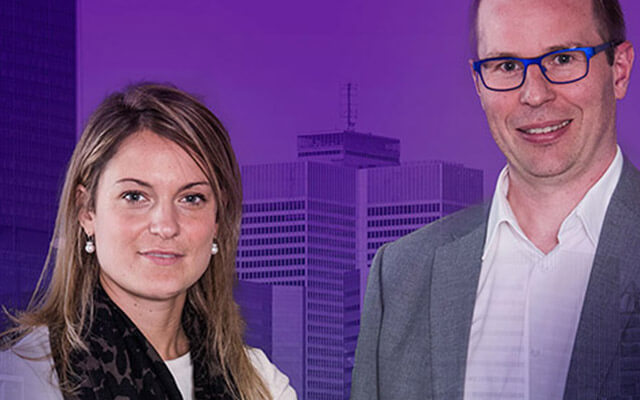 The smart city is not some distant notion: step by step, the use of new technologies is bringing us closer and closer to the advent of smart cities. Prof. Nathalie Crutzen of the Smart City Institute and Alex Lorette, Director Enterprise Telco Solutions at Proximus, tell us more.
"The Smart City Institute was created within the HEC-School of Management at the University of Liège, in partnership with Proximus, Accenture and Belfi us," says Prof. Crutzen. "I would stress that we are integrated in a business school; we do not approach the smart city concept purely from a technological standpoint. The smart city requires the reinvention of entire processes, with technology as a facilitator. In addition to our research and training activities, we also play a role as an incubator. We develop concrete solutions with our partners. There are currently six projects in progress."
The pursuit of sustainable development
"In the smart city, all the partners involved – governments, businesses and citizens – make use of new technologies in the joint pursuit of a goal of sustainable development that combines prosperity for the region, collective welfare and appropriate use of available resources," continues Prof. Crutzen. "The smart city concept is above all an ideal vision of the future that consists of progressive initiatives in various areas: mobility, governance, the economy, the environment (waste management and water), training and culture, innovative construction and so on."
Challenges for local authorities
"The city is confronted with numerous challenges," states Alex Lorette, Director Enterprise Telco Solutions. "In terms of mobility and the environment, in particular, with the issue of CO2 emissions. Constant population growth is putting the city under ever-increasing pressure and raising new questions. What use should be made of the available urban space? There is a need for additional areas for housing, space to develop economic activities, and so on. This creates tensions. Economic resources are limited, yet at the same time we want do more with less."
The role of the new technologies
"Much has changed in recent years," continues Alex Lorette. "Big data and the Internet of Things off er many possibilities in terms of smart solutions. Technology is developing rapidly. Sensors are fi nancially aff ordable and easy to implement. The means of communication are there. A variety of solutions can therefore be envisaged for the smart city. Cameras that recognize license plates for the management of pedestrian zones, for example; sensors on the public roads for improved synchronization of traffi c lights, or for dynamic allocation of parking spaces; sensors in buildings for smarter energy use, adjusting lighting and heating to actual requirements. An infi nite number of applications are possible."
The forerunners
"London, Amsterdam, Barcelona and Hamburg in particular are establishing profi les as smart cities," says Prof. Crutzen. "However, European cities have a historical background that is not easy to discard, and this is why the move towards the smart city is taking place step by step. The situation is very diff erent in somewhere like China, where entirely new cities spring up in next to no time. When you don't have to take the existing urban fabric into account, it is obviously far easier to create a smart city."
Smartly managed Belgian cities
"The most emblematic example is probably smart parking, with payment by sms or by mobile application on smartphone. In this area, technology can be used to create completely new models, for example an application that guides the motorist to a parking place available in the neighborhood," says Alex Lorette. "All cities are diff erent and have varying needs. It is important for each city to perform an accurate diagnosis and identify its priorities correctly," adds Prof. Crutzen. "Some cities want to address mobility fi rst, while the emphasis for others is on safety. In any case, we are seeing lots of initiatives that are highly innovative in terms of both the use of technologies and impact on business models," she concludes.
Prof. Dr. Nathalie Crutzen is director of the Smart City Institute and assistant professor attached to the Accenture Chair in Sustainable Strategy at the HECSchool of Management at the University of Liège.
Alex Lorette is Director Enterprise Telco Solutions at Proximus.
One
One magazine is the Proximus B2B magazine for CIOs and IT professionals in large and medium-sized organisations.
Other articles of One