Useful app: TeamViewer QuickSupport
Published on 12/06/2015 in Tech, tips & tricks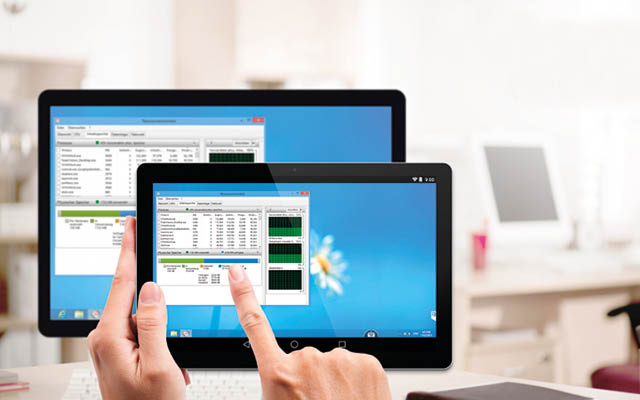 Thanks to the Teamviewer QuickSupport you can share your smartphone or tablet's screen with your company's system administrator to solve problems or configure your device.
It's useful to be able to take over the screen of a laptop or desktop computer through a tablet or smartphone. This is possible through TeamViewer, which works on iOS, Android, Windows Mobile and BlackBerry, for example.
Thanks to the TeamViewer QuickSupport add-on, it's now possible to share the screen of your smartphone or tablet with someone else. This means your company's system administrator can provide remote technical support, for example. You can chat with him, send your system or Wi-Fi details and share files. If necessary, the system administrator can correct the parameters on your mobile device, stop programs or remove unwanted apps.
One
One magazine is the Proximus B2B magazine for CIOs and IT professionals in large and medium-sized organisations.
Other articles of One