University Foundation pampers academics with limitless data
Published on 30/12/2016 in Customer Stories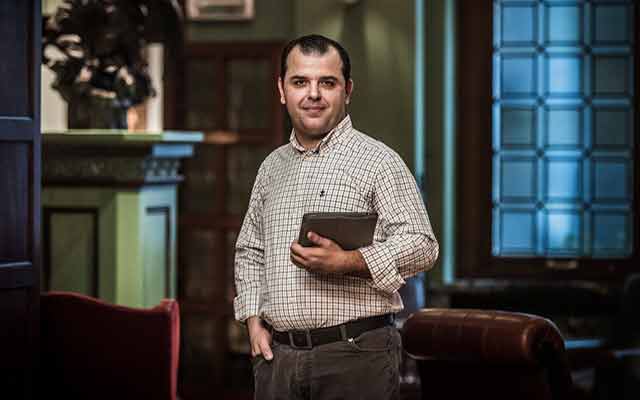 For almost a century, the University Foundation in the heart of Brussels has been the preferred meeting place for academics from across the country and beyond. Until recently, however, the foundation was not really up to date in technological terms. Luckily, Proximus offered new prospects.
With its prestigious club, its restaurant, its conference rooms and even its hotel, the University Foundation is a real draw for academics from Belgium and beyond. But in the last few years, the meetings held there were anything but smooth. "I freely admit that we've had to work with a connection of barely 4 MB for years," chuckles IT manager Mohammed Jelloul. "That was way too little for today's academics, who constantly exchange information with colleagues all over the world via video conferences and instant messaging. Over time we increased our bandwidth to 10 MB, but of course, that was still far from sufficient. There were complaints and a lot of time was wasted."
On the advice of his Proximus account manager, Mohammed switched to Internet Pro+. "Now we have two high-capacity Internet Pro+ connections, one for our visitors and one for our internal staff. So now our guests and we ourselves can stream, exchange files and presentations, etc. in real time without any problems or interruptions. In short, we can concentrate on our core task again." "And the installation? It used the existing infrastructure and it went really quickly. It was all done and dusted in barely 20 minutes. And that includes the coffee that I offered the gentlemen!" (laughs)
Don't hesitate to visit our Internet Pro and Pro+ page for more information
Perspective
Magazine and online blog for business leaders, brimming with new insights for a fresh look at their company.
Other articles of Perspective