TVH: The IoT in service of the customer experience
Published on 08/11/2017 in Customer Stories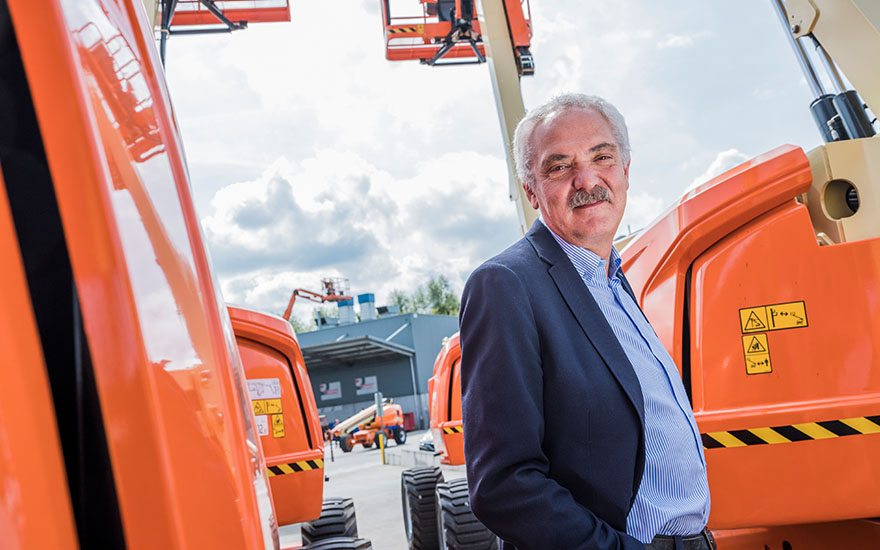 For TVH, the customer experience and increased employee satisfaction are essential. The company has therefore focussed its efforts on real-time data-analysis. This data is registered through devices used by clients. This is the magic of the Internet of Things.
TVH and its connected machines
TVH is a global market leader in replacement parts for handling materials, industrial vehicles and agricultural machines. The company is also at the cutting edge of the digital world. "About 7000 machines in our rental park are connected." Say Kalman Tiboldi, Chief Business Innovation Officer at TVH. On top of that, "90 % of our quotes and 85% of our orders come through our digital platform." What are the two essential tools of the Internet of Things? Connected devices and a platform that can analyse the data.
Data at the service of the customer
Thanks to machine connectivity, "we gather pertinent data pertaining to their use." After the data collected is analysed, "we can advise our customers on how to efficiently put their machines to better use."
But the primary objective is to optimise maintenance and servicing. "Real-time data-analysis makes it possible to plan pre-emptive maintenance programmes based on statistical models. We want to take this to the next level by also being able to offer predictive maintenance: being able to service a specific machine – in specific circumstances – before an actual problem happens. We want to offer a model that optimises machine use to ensure it spends as little time as possible being unused."
The platform at the service of all
To constantly improve client service, the company also uses a smart IoT platform. "TVH customers are granted access to the platform to consult data on the machines they are renting." But "our digital platform is also the heart of where our customer experience is going, and being taken to the next level. In the long term, we want our platform to be used within the ecosystem of machine manufacturers."
Besides that, "we ensure our employees also benefit from these improvements to our processes." This is true both when it comes to the platform and our machines. "Everybody wins in the end: both our customers and also our employees."
Why Proximus?
The challenge lies in the analysis of the real-time influx of data as well as in communicating this data. "The machine sensors send data to our IoT platform. Depending on the customer, we will use GPRS, RFID but also Wi-Fi or Bluetooth", Kalman Tiboldi explains. "Consequently, we need a partner that has a strong and thorough understanding of these different transmission means." In Proximus, TVH has found a stable partner that has the expertise needed to handle all these protocols.
Do you want to know more about the Internet of Things and discover how we can help you develop into a digital leader? Discover our IoT solutions here or get in contact with us.
Read other articles
Perspective
Magazine and online blog for business leaders, brimming with new insights for a fresh look at their company.
Other articles of Perspective