The wooden spoon
Published on 22/06/2017 in Inspire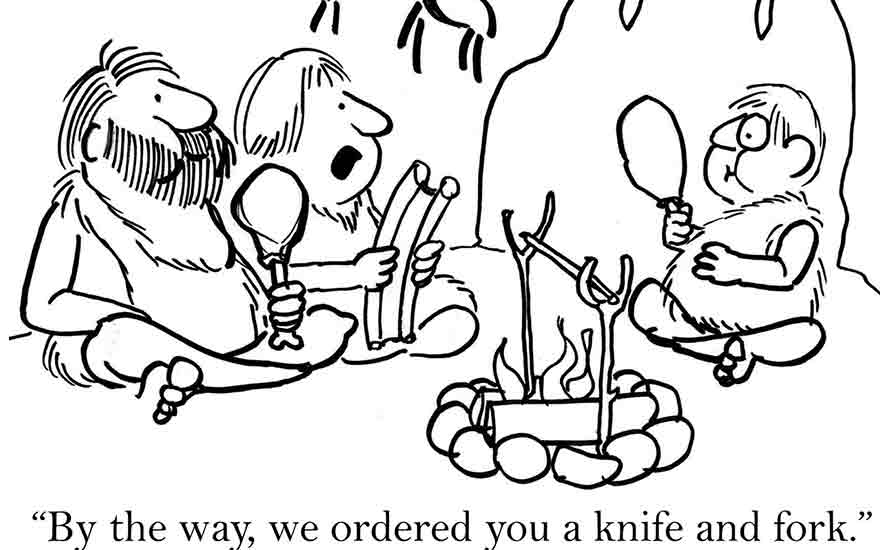 The secret to successful service provision? Supplying customers with what they need, when they need it.
During the holidays, the crèche closes for a whole month. That posed a bit of a puzzle when it came to looking after our grandchild for four weeks. Her parents were going on an adventure holiday for a fortnight and didn't want to take their daughter because she was too young. So the puzzle became a real Gordian knot. But not to worry, there is a solution: that's what grandparents, brothers and sisters are for, isn't it?
We recently celebrated my granddaughter's first birthday. As a grandfather and a boffin, I was eagerly looking forward to buying a fun, modern toy. But what do you get for a one-year-old? Her hands are too small to hold a tablet. She can't use a smartphone yet, although she already loves to grab hold of one. She is clearly still too young for drones and hoverboards. Perhaps a book that reads itself aloud? Or a subscription to Netflix or Spotify? It's too soon for all that.
And then I remembered something. I once took my own daughter to see my wife's grandmother – our grandchild's great-great-grandmother. Our daughter, who was one at the time, was being a bit troublesome and didn't want to play with her favorite toy. The grandmother said, "The best toy is still a wooden spoon," and promptly produced one. We heard nothing more from our daughter for an hour, although we heard plenty from the spoon.
Conclusion: our needs haven't changed for five generations. And then it came to me. Give others something that will make them happy. It doesn't have to be cool, expensive or exclusive. Give it gladly, with a broad smile, so that they know they are welcome to it. That they can really have it. And that it's good.
In fact this 'method' works in business too: give people what they need and do so gladly. This is the secret to successful service provision: supplying customers with what they need, when they need it. As promised and agreed. Something that meets a basic requirement easily and effectively.
One
One magazine is the Proximus B2B magazine for CIOs and IT professionals in large and medium-sized organisations.