'The Network Always Wins', Peter Hinssen
Published on 27/10/2015 in Inspire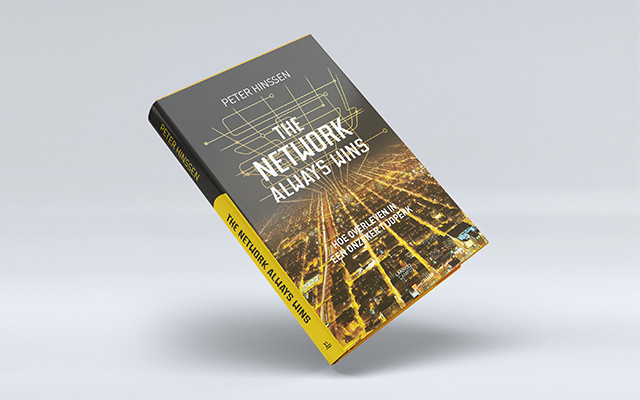 Serial entrepreneur, digital guru, teacher, writer and consultant… Peter Hinssen (°1969) is an expert in many areas, but is probably best known as a thought leader on everything related to digital innovation and changing business models. He has already written three books on this: Business/IT Fusion (2008), Digital Is The New Normal (2010) and now The Network Always Wins.
What is it about?
You thought we'd seen just about everything with regard to 'disruption'? Forget it; we're just beginning. Now that digitization is almost complete, everything is becoming a network: customers, markets, and the new players in those markets. Companies that don't make the transition probably won't live to tell about it.
Why should you read this?
Author Peter Hinssen seeks the formula for surviving as a company in the coming years. Most companies are not ready to deal with a society where everything is computerized, digitized and networked.
About the book
In almost 250 pages punctuated with countless anecdotes and stories about scientists, inventors and businesses, Peter Hinssen examines the next step in the disruptive process in more depth. The digitization that was heralded in 'Digital Is The New Normal' is now being progressively achieved, but businesses still make decisions based on the speed of innovation that was valid fifty years ago. And with that you won't make it.
One
One magazine is the Proximus B2B magazine for CIOs and IT professionals in large and medium-sized organisations.