Tendances magazine names Leroy Manager of the Year
Published on 08/01/2016 in News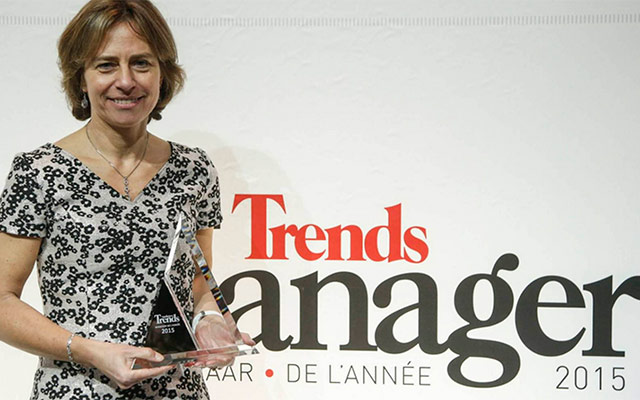 On Wednesday 6 January, Dominique Leroy was presented with the award by Prime Minister Michel, in recognition of her work at Proximus, where she was appointed as CEO two years ago.
The annual award goes to the manager of a company that makes a valuable contribution to the Belgian economy, and which is also expected to continue playing a leading role in the future.
Leroy steered the former Belgacom through a difficult period and restored a positive image to the telecommunications company with its name change. During 2015, Proximus returned to sales growth. Leroy believes that the award is proof that the new name and strategy are working. She had previously dedicated her nomination to all Proximus employees.
Leroy succeeds Louis-Marie Piron, CEO of the Walloon construction company Thomas & Piron, as holder of the award. On the Flemish side, Chris Van Doorslaer was elected Manager of the Year 2015. He is the CEO of playing card manufacturer Cartamundi. Van Doorslaer has developed the family business into the market leader in its sector.
One
One magazine is the Proximus B2B magazine for CIOs and IT professionals in large and medium-sized organisations.