Talking Traffic partnership innovates with Cooperative Intelligent Transport System
Published on 10/01/2017 in News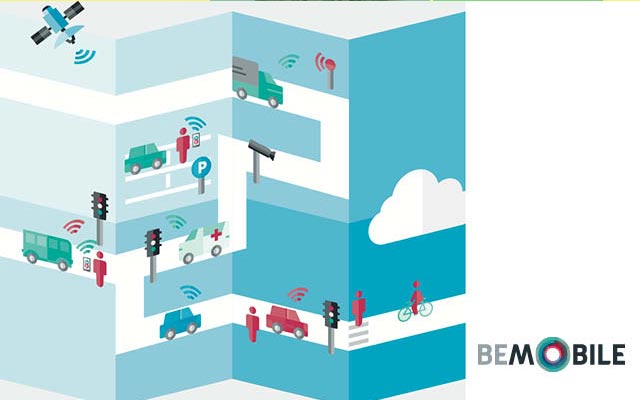 The Dutch Talking Traffic partnership is a cooperative project between the Ministry for Infrastructure and the Environment, central government and the business world, including the Belgian mobility expert Be-Mobile. Together they are to invest EUR 90 million by 2020 in modernized solutions to help reduce traffic jams and increase road safety by guiding users and vehicles.
By using modern telecom and cloud techniques together with information crowdsourcing, new services will also be able to provide driving support on a national scale and in towns and cities, as well as navigation.
A few practical examples include individual information transmitted to the car about speed limits, potentially dangerous situations, giving the distance until the situation is reached, smart traffic lights so that drivers no longer have to wait for a red light at an empty crossroads in the evening, parking information, priority vehicles, such as the approach of an ambulance, etc.
Be-Mobile, a Proximus subsidiary, enables vehicles to communicate with one another via the drivers' smartphones or via the dashboard. The result is to optimize traffic flows, something which will hopefully be the case in Belgium, too. More sophisticated use of IT resources should curb traffic disruption and help improve road safety.
For more info about Talking Traffic, go to www.beterbenutten.nl/talking-traffic.
For other Be-Mobile solutions, go to www.be-mobile.com.