Tablets make huge breakthrough in sales
Published on 05/01/2017 in Innovate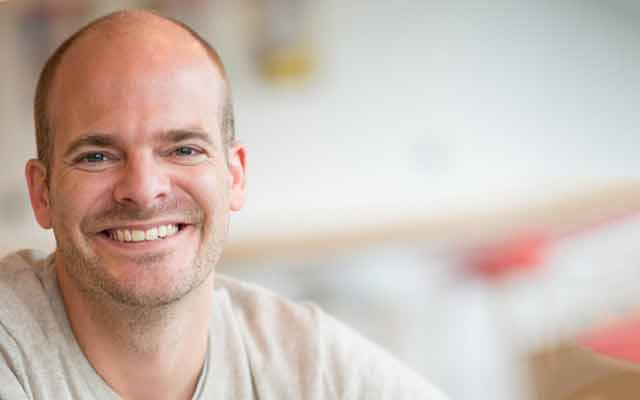 70% of the top 500 companies in the world use tablets in their sales teams. But sales people in Belgian SMEs are now tapping the touch screen more and more, too. The reason is very simple: tablets boost sales figures.
Tablets have clear advantages over laptops for sales representatives. First and foremost, they are easy to carry along and the battery life is excellent, which is handy for sales people who are often on the road. Orders and quotes can be entered into the system via the tablet at the customer's or the supplier's, which substantially reduces the number of human errors and the paper mountain. What is more, this digitalization makes it easier to prepare reports, giving a clearer idea of the strong and weak points of each sales team.
Psychological impact
In addition, at the moment tablets have a psychological impact on potential customers that should not be underestimated. Tablets quite simply look more modern than laptops. If prospects see that the front office uses innovative equipment, they subconsciously assume that the back office does likewise. So sales people with tablets convey an innovative image of a company. That explains the great success of tablets in SMEs. After all, proportionally they have more sales people. For that matter, tablets can also play an important role in the back office: they make it easier to prepare accounts of visits, orders, quotes, etc.
Your customer is smarter
We talked about this with Pieterjan Bouten, co-CEO of Showpad, a Belgian platform that facilitates sales and marketing on tablets. Pieterjan Bouten set up Showpad in 2011 with Louis Jonckheere and Peter Minne. Today they have offices in Ghent, London and San Francisco and over 1,000 customers worldwide, including big names such as Xerox, Coca-Cola and Roche. The company recently raised another USD 50 million in growth capital.
Pieterjan: "Customers today are playing an important role in the success of the tablet, too. The Internet now offers consumers limitless information. So customers know a lot more about a product or a company when they talk to a sales person. They are much further on in the purchasing process.
Consequently, sales people have to be able to present the right details of their products to their customers quickly. With the right software, tablets are perfect for this. In addition, on a laptop you have to wander around with the mouse, clicking here and there, opening up all sorts of windows and looking for things in folders. With a touch device, you don't give this disorderly impression."
Sales and marketing are burying the hatchet
But there's a catch. Standard marketing documents (presentations, brochures, PDF files, etc.) are not easy to open on a tablet. And that's where the added value of a tool like Showpad lies. "We convert all content to mobile devices smoothly and sales people can find it much more quickly," Pieterjan explains. "So marketing people can easily add new material to the Showpad platform and sales people can consult it immediately in an attractive mobile form and present it to customers on their tablet."
That way, the sales department is sure that they always have the latest information and prices, while the marketing team is reassured that the sales team is actually using their material. Or how the tablet has become the pipe of peace that every business leader was looking for.
Handy apps according to Pieterjan Bouten
Evernote
Save notes, photos, lists, web pages and other things in this handy app while you're on the road and sync them to your computer automatically.
Scannable
Even in these digital times, business cards are still popular. Fortunately, you no longer have to keep them on you. Scan them with this app and store them in the cloud.
Trello
A project management app that gives you a fast overview of the status of a project. You can work with an entire team in user-friendly, digital notice boards.
More information?
Don't hesitate to surf on www.proximus.be/devices
Perspective
Magazine and online blog for business leaders, brimming with new insights for a fresh look at their company.
Other articles of Perspective