At Surfers Paradise you can surf everywhere, all the time
Published on 30/07/2019 in Customer Stories 
In Knokke-Heist surfing is not confined to the sea. In the Surfers Paradise club house, on the beach or on the sun terraces of Lakeside Paradise the availability of stable, free Wi-Fi helps define the customer experience.
Pioneer
Frank Vanleenhove, Manager of the Surfers Paradise and Lakeside Paradise watersports centers, is a former Belgian windsurfing champion and European runner-up. Over the years he has broadened the range of activities available, often as a pioneer. "The focus remains on watersports, of course," he says.
"We have introduced wave surfing, kitesurfing and paddle surfing in Belgium." All sorts of youth camps, clinics, courses and competitions take place at both clubs. Lakeside Paradise also has a restaurant, a youth hostel and two large meeting rooms. "Companies come here for incentives and schools for sea classes," Frank explains, "with the chance to do sport, have a meal and stay overnight."
Do you want to raise your customer experience to a higher level?
Sharing photos and short films on social media is an essential part of the way our guests experience their sport. With our Wi-Fi offer, we respond to this need.
Frank Vanleenhove, manager of Surfers Paradise and Lakeside Paradise
Wi-Fi is part of it
Surfers Paradise and Lakeside Paradise both focus strongly on customer experience. The attention paid to this aspect can be seen not only in the stylish design of both sites, but also the availability of free Wi-Fi. "On busy summer days, literally thousands of people come into our clubs," says Frank Vanleenhove. "We believe offering our guests stable, high-performance Wi-Fi is just part of the service."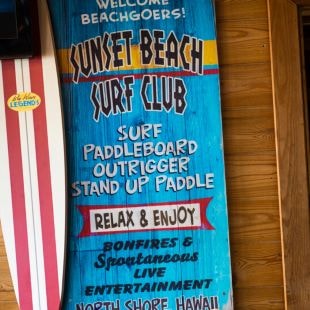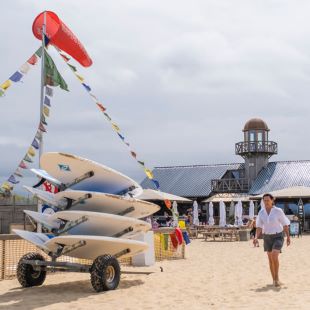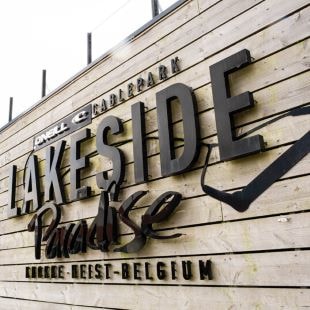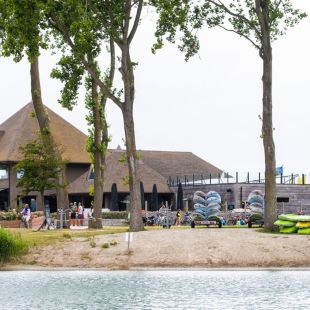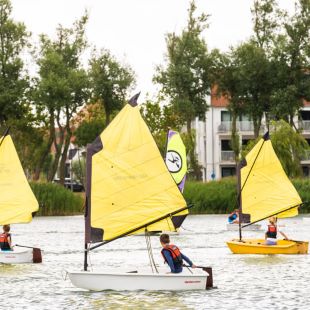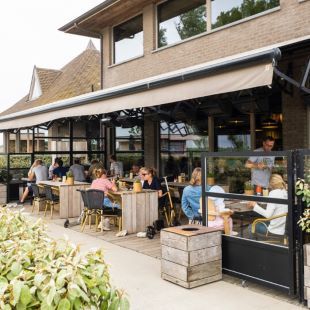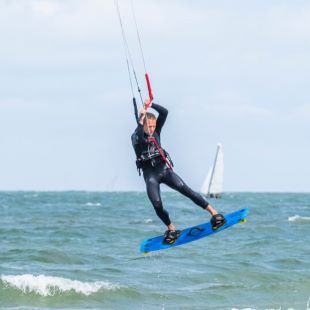 Sports like kitesurfing and wakeboarding on cableways are particularly photogenic. "Many of our guests film and take photos that they share straight away via social media. It's an essential part of the way our guests experience their sport." In the youth hostel and the meeting rooms, Wi-Fi is an indispensable part of the infrastructure provided.
Panos, too, uses Wi-Fi to the fullest to improve the customer experience.
Targeted communication
Thanks to the good Internet connection, Frank also has a lot of data available. This enables Surfers Paradise to offer customers an even better, more targeted service. "We know exactly which sports all our members do, so we have a database of all windsurfers, surfers, kite-surfers and beach volleyball players. And we keep them informed of all the activities we organize. We also send out a general monthly newsletter with the latest info to keep our customers up to date."
Artificial wave surfing park
But providing targeted communication and excellent Wi-Fi is not the ultimate goal for Surfers Paradise. Frank still has big plans: "At Lakeside Paradise, we dream of having an artificial wave surfing park. On a more concrete level, this winter we will be installing an artificial and environmentally responsible ice rink and two curling rinks. We are also looking at the possibility of setting out a cross country skiing course."
Standing still means going backwards and at Surfers Paradise and Lakeside Paradise they know that you have to keep on surprising your visitors. "The only way to remain a trendsetter is to avoid staying stuck in a rut. You have to stand out through innovation, because visitors are becoming increasingly critical and demanding.
Keep surfing
In practical terms, for the Wi-Fi installation Frank Vanleenhove called on the assistance of Proximus IT Expert Guy Van Turnhout from Ghent. The company installed nine Cisco Meraki access points and a Meraki 24-port switch, combined with secured Internet access via Proximus Explore at the Lakeside Paradise site. In and around the Surfers Paradise there are five access points as well as a Meraki switch and firewall.
The staff and critical operating applications – such as the cash till systems – have priority on the network. At the same time, sufficient bandwidth is available to give guests Wi-Fi access without any difficulty. "With us, you keep on surfing," says Frank with a wink, "on the water or on your smartphone."
Manager Frank Vanleenhove set up the Surfers Paradise surfing center at the end of the 1980s. Today it has 1,300 members and 11 permanent staff. Lakeside Paradise was added in 2012, built up around the unique wakeboarding cableway on the Duinenwatermeer in Knokke-Heist. Here Frank leads a team of 25 permanent staff. In the summer months, around 200 students also come and work here.