Super-speed surfing on the move
Published on 25/06/2015 in Solutions & services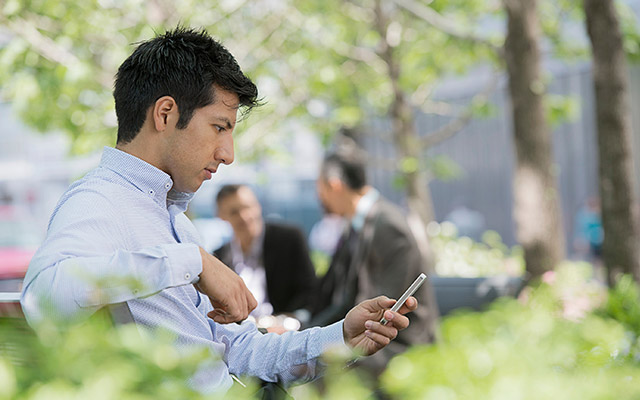 Do you want to stay in touch wherever you are? With Proximus's Wi-Fi Hotspots App you can log in automatically to 930,000 hotspots in Belgium and more than thirteen million abroad. This service is totally free for Proximus Internet clients.
Mobile surfing during a business trip is more than just a trend. It is vital to be able to communicate with employees and clients, send a document to a colleague or quickly check your agenda and mailbox when you are abroad.
If you have a Proximus internet package, you are automatically a member of the largest Wi-Fi community in the world. In exchange for sharing a small part of your home Wi-Fi network (fully protected, naturally) you will receive free access to the Wi-Fi network of all the other members. There are no extra costs, even when abroad. All you have to do is download the Wi-Fi hotspots App.
The app has an interactive map that shows hotspots near you. You just have to enter your login and password and the app will automatically connect you whenever you are near a hotspot. This is handy if you occasionally travel abroad for work or if you want to keep the data use of your roaming pack under control.
Benefits
Free internet on your laptop, tablet or smartphone anywhere, anytime.
The same quality as internet in the office.
The data volume that you use through the Wi-Fi Hotspots will simply be deducted from your subscription.
One
One magazine is the Proximus B2B magazine for CIOs and IT professionals in large and medium-sized organisations.