Start talking faster with 4G
Published on 01/08/2018 in News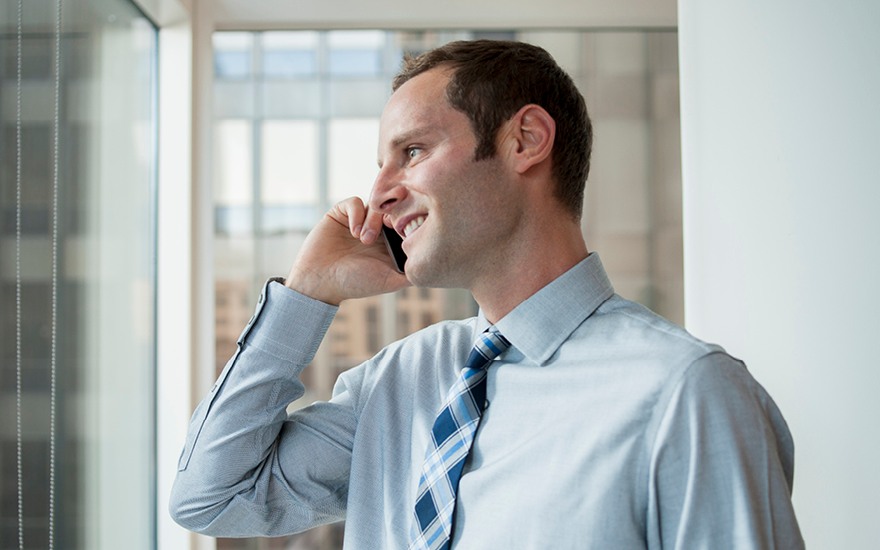 Did you know that in the past, you could browse the Internet with 4G but you couldn't make calls? When you started a call, your smartphone switched back, to 3G or 2G. Thanks to VoLTE technology, you can call via 4G. So you can start talking faster.
When you call via VoLTE, you don't use data, but just call minutes. You don't pay any extra for that.
Find out more about our mobile rates and subscriptions
Start talking faster
VoLTE stands for Voice over LTE, and we usually call LTE 4G. So it means calling via the 4G network. Just as when you browse on a mobile device, when you call via 4G your connection is made a lot faster than via 3G or 2G. The mobile rings after barely 2.6 seconds, rather than 7 seconds. That's an average when calling from and to VoLTE-compatible devices. In addition, you can call and browse at the same time. In the car for instance, you can call and use a GPS app simultaneously.
Crystal-clear sound quality
To benefit from the best sound quality, you have to call from and to VoLTE-compatible devices. VoLTE is being rolled in phases. Proximus currently has 400,000 active users. At the end of last year, the figure was around 200,000. By the end of 2019, 1.5 million active VoLTE users are expected.
What about the call quality from the operators?
Between 3 May 2018 and 12 June 2018 Commsquare, the reference for mobile network quality monitoring, carried out tests and measurements across the country, in towns and cities and in the communes.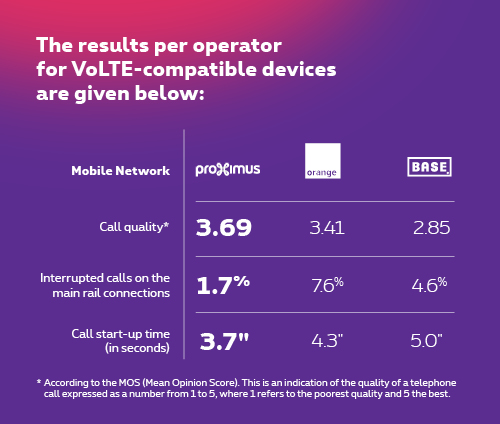 What are the 13 most frequently asked questions about mobile working?
* According to the MOS (Mean Opinion Score). This is an indication of the quality of a telephone call expressed as a number from 1 to 5, where 1 refers to the poorest quality and 5 the best.