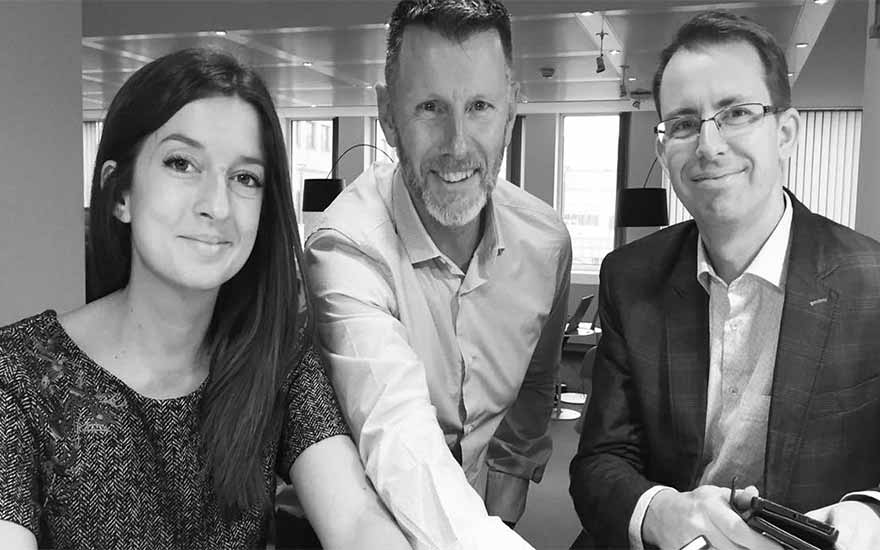 At Proximus, employees get access to the best mobile devices. The company policy clearly specifies what the employees can and may do with their device.
Since 2009, Proximus has given all its employees the opportunity to buy a smartphone within a certain budget in an 'ambassador plan'. "The intention of that plan is to give our employees access to the best mobile devices," says Gregory Jacobs, Compensation & Benefits Manager at Proximus. Over 95% of its employees already use the ambassador plan. In addition, employees who must be mobile, like account managers, often also have a tablet from the company for professional use.
"We give our employees all the tools they might need," stresses David Lytton, Change Manager for the Digital Workplace Program at Proximus, "but it's up to them to decide how to use those tools. So we don't require anyone to read their work email on their mobile phone." At Proximus, 4,000 employees use push email from the company on their mobile device. Naturally there are requirements in some circumstances, Gregory adds. "If someone wants to work at home, we ask that the mobile phone number be available to colleagues and that the agenda be open for colleagues."
Proximus has an extensive company policy on smartphones. "How do you order a smartphone? What happens when a device is stolen or malfunctions? What do you do when the employee leaves the company? Everything is covered in this company policy," explains Gregory.
Private and professional
Gregory stresses that it is important to prescribe, in such a company policy, what employees can and must do with their device. "Explain clearly from the beginning whether the device is for professional use, private use or both. But also explain what security measures the employee should take, such as protecting their work email with a strong PIN code."
David adds to this that many misunderstandings still exist about how much of the employee's data the company sees. "When we introduce mobile device management (MDM), employees are often afraid that we can see their private emails, photos and contacts with it. We cannot do that. And if we erase the data on the device in the event of theft, that happens only for the company data; we never touch their personal data."
Automation and outsourcing
Does management of mobile devices generate a lot of work? According to Audrey Tyzo, Compensation & Benefits Specialist at Proximus, it need not. "We have automated and outsourced as many tasks as possible. If, for example, an employee orders a smartphone, it is not sent to the employee's department, but to a UPS point. If we had had the departments or HR handle this, it would indeed have been a lot of extra work."