What is Service Intelligence?
Published on 24/03/2021 in Solutions & services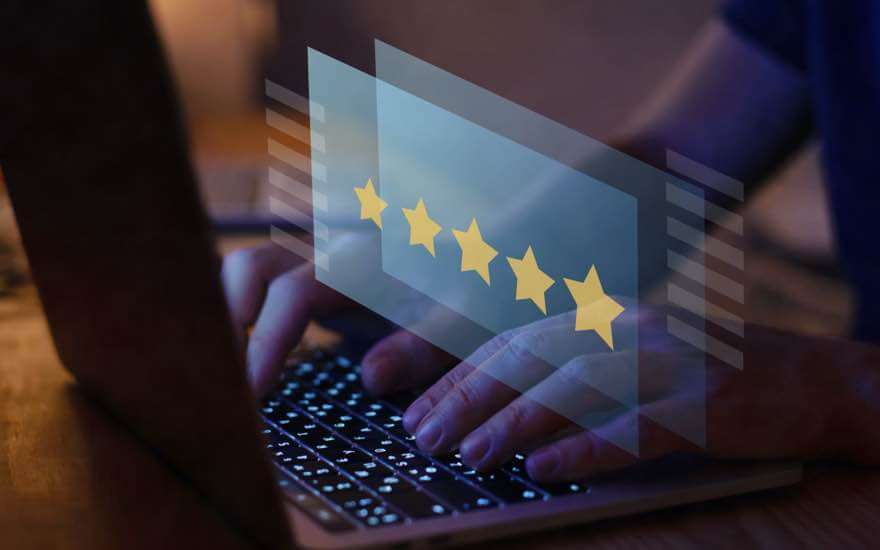 With Service Intelligence, you monitor the digital service you provide, focusing on the optimal experience for your customers. Can you always guarantee customer satisfaction and is every session for every customer of high quality?
Companies today are struggling with three major challenges:
The digital transformation is moving forward like an express train. End users and consumers today expect an excellent digital experience. If they do not find this, competitors are just mouse click away.
The impact of the digital channel is increasing exponentially: it used to be 5 to 10% of the offer. Now it is sometimes 100%. Companies are converting their entire offering to digital services for their customers.
It is not always easy to stay in the game and have (and keep) the right skills on board to deliver high quality services. The demand for talent for digital innovation far exceeds availability.
"The growing impact of digital services on the daily lives of end-customers means that it is no longer enough to know that every part of your service is simply 'up and running'. You also need to have perfect insight into how those parts are performing, what their interrelationships are and what their impact is on your service quality,"says Tom Horré, Solution Lead Service Intelligence at Davinsi Labs."
Too few companies keep an eye on whether a service is working from start to finish in accordance with the (high) expectations of the user. The digital experience used to be less important (uptime was the only yardstick), but now it is central. It's no longer about red or green, but how strong the green is."
Companies can optimize processes and services based on Service Intelligence in various ways.
Tom Horré, Solution Lead Service Intelligence at Davinsi Labs
Service Intelligence gives you an end-to-end digital service that ensures the best experience for your end-customers.
Three components:
User Analytics: through live data capture and analysis of user activity on your digital service, you will know if everything is working properly. This allows you to take proactive action if something goes wrong.
Automation: the automation of corrective actions and measures allows you to monitor and improve your customers' experience by reacting faster when (or even before) something goes awry.
Full stack/service map: identification of the components, interrelationships and parameters that make it possible to measure the correct operation of the digital service. Mapped in order to immediately know and solve the impact on the end customer when a deviation is detected.
The shift to observability
"Companies can optimize processes and services based on Service Intelligence in various ways. There are business and technical indicators that support the end-to-end story in an observability strategy and go beyond technology monitoring."
"Many companies that use monitoring to know when something goes wrong, switch up a gear to observability. This goes further than receiving a notification when something goes wrong and reacting to it, but especially why it is going wrong and what the impact is on all links in their business. We then look at the entire process with an external view. The total perspective is taken into account. For example, we don't just look at the database, but also at other elements: the behavior of the users, the reaction of the database, etc."
Service Intelligence in practice
"A computer company noticed that it had made a loss following an intense day on Black Friday. They had forgotten to adjust the margin of their most popular product, so they sold it at a loss. As a result, their total sales figure at the end of the day was red. All their monitors were on green.
Another company could no longer provide service because their licenses had expired. Because licenses were not monitored as part of the technical infrastructure, they discovered this only after a long search. That is the difference between monitoring individual technology components and observability across the entire service. The message is: do not just look at your trees (the components of your service), but at your entire forest (your entire service)."
Proximus Accelerator Davinsi Labs helps your company provide the best digital services at the highest quality to your customers.
Davinsi Labs is a Proximus Accelerator and helps companies achieve Digital Service Excellence through specialised Security Intelligence and Service Intelligence solutions. In today's digital world, customers expect their data to be managed with the utmost security and they want a fast, flawless customer experience. As a Managed Services Provider, Davinsi Labs offers a portfolio of solutions to achieve Digital Service Excellence for the most business-critical applications and services.
One
One magazine is the Proximus B2B magazine for CIOs and IT professionals in large and medium-sized organisations.
Other articles of One