The 10 biggest security threats for 2020
Published on 24/01/2020 in Inspire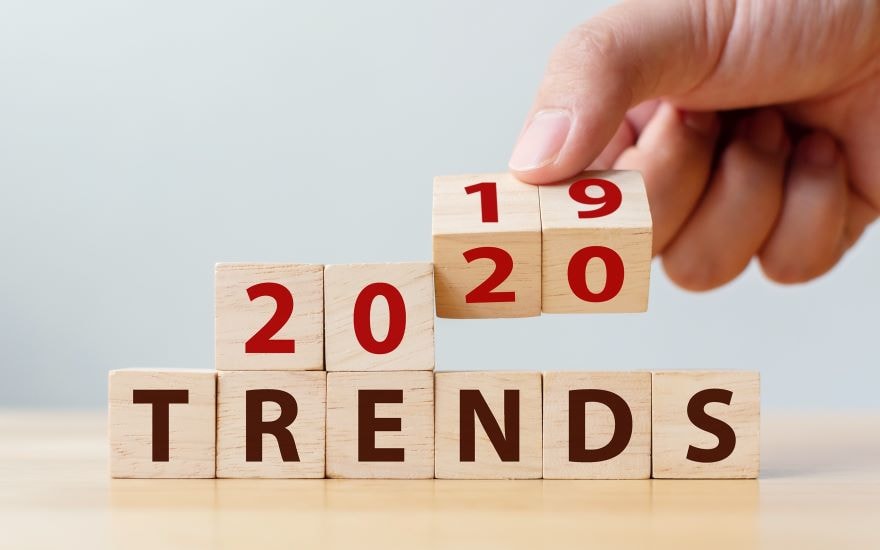 Internet of Things, artificial intelligence, machine learning: we are embracing new technology on a massive scale. Unfortunately, they also give cybercriminals a huge boost. So bear the following 10 security trends and threats in mind in 2020.
1. Phishing, the next level
Phishing remains by far the main threat in 2020 – and your company is no exception. This is the most successful type of cyberattack, because it targets people. The attacks are moving more and more towards texts, social media and gaming platforms and are becoming ever more sophisticated. Even the most experienced professional and the best e-mail security can be hoaxed. One click is enough to install malware, open the back door to your network and carry out other attacks on your company.
2. Targeted ransomware attacks
Over the past 12 months, various Belgian companies suffered a ransomware attack. With a shift from attacks on Windows to attacks on Linux and the cloud. So is Windows safe? No. Hackers, too, are aware that even now, far too few companies protect themselves against malware families that have existed for years. Cybercriminals see the human factor as a weak link in security.
Download the Managed Security Services guide and find out how Proximus protects your IT environment fully or partly.
3. Cybercriminal strike from internet forums
Internet forums. They remain popular – including among cybercriminals. What is more, the number of forums for cybercriminals is still rising, as is the number of members. They use innocent internet forums to worm information out of users about the companies they work for. For example by offering them money, asking for information that seems innocent or blackmailing them with compromising information. More cyberattacks based on data from internet forums may be expected in 2020.
4. BYOD and wearables: mobile devices easiest target
Bring your own device (BYOD): a trend that is becoming even more popular in 2020 and that is expanding from tablets and smartphones to wearables such as smartwatches and other devices that use sensors. But mobile devices are and remain easy targets for cybercriminals. Now more than ever, protecting your network is becoming a real challenge.
Manage and secure mobile devices
5. Artificial intelligence and machine learning: a two-edged sword
Every (new) technology attracts the interest of cybercriminals. Including artificial intelligence (AI) and machine learning (ML). Cybercriminals already use AI and ML to scan networks for vulnerabilities and develop even more efficient malware. Because most virus detection is based on logic created by people, it is unable to protect new appliances and technologies against new threats. But there is a positive side to this coin: AI and ML can identify new threats in real time and block them proactively before they can spread.
6. 5G and IoT: even more security risks
An even faster internet with real-time connections and billions of objects interconnected worldwide: the 5G network is the perfect way for cybercriminals to gain access to your network and company. 5G and IoT bring new threats and call for new measures.
7. Drones: new target for hackers
Over the next few years, we will be investing billions of euros in drones. Cyberattacks will focus more and more on these devices as well. Ultimately, a drone is an IoT appliance too, with software that collects and stores sensitive information. What do drones see, what data do they store, how can this information be used improperly? So protecting drone data is one of the major challenges of 2020: what information should they be permitted to store, who manages access to this information, who is responsible for security?
8. Biometrics: a false sense of security
Fingerprints, eye and face scans and multifactor authentication are becoming much more popular. And with reason, because biometrics is safer than traditional authentication methods. But all these biometric data have to be encoded and the assets behind them securely stored. The generated network authentication tokens have to be protected as well. And that is precisely what hackers aim for. A hacked token gives them access to your IT environment and sensitive data.
9. Growing shortage of cybersecurity profiles
The number of cyberattacks is set to increase in 2020. It is necessary to put in place a defense strategy to withstand these attacks and to hire trained and experienced cybersecurity experts. But they do not grow on trees. Hiring external experts and training your existing staff are possible ways of meeting this demand. But this is just a start. Finding the right people will become a bigger challenge every year.
Watch how Proximus monitors, analyses and protects your IT network.
10. Online cold war between east and west
We have lost one illusion since 2019. The internet is not one big, international network. There are boundaries and restrictions. Just think of Russia, which is testing an 'unplugged', national internet. Or countries like Iran and China which censor and block access to information. Or the US that excludes Huawei because they accuse China of spying through 5G. New elections are coming up in the US and voters will be influenced by fake news. These are all developments that jeopardize international cooperation on cybersecurity and that simply play into the hands of people with malicious intent.