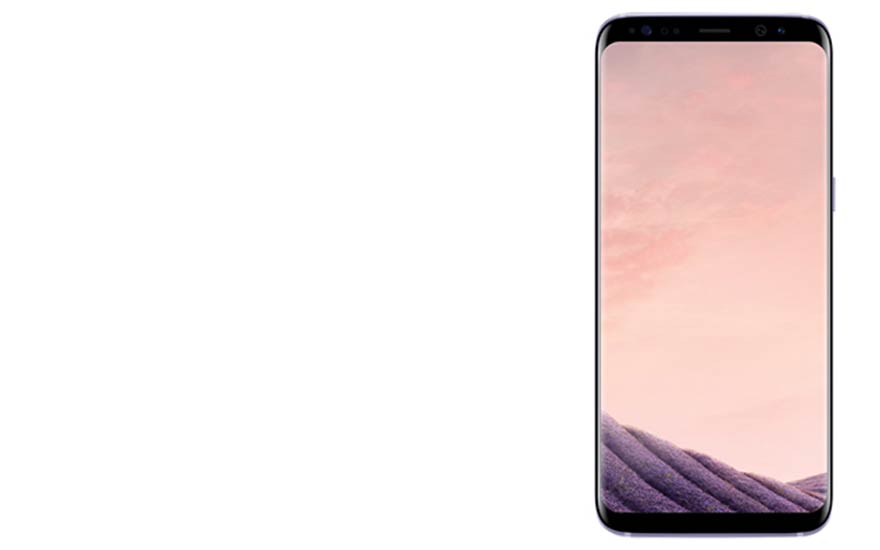 Anyone looking for a new smartphone can't ignore Samsung's new flagship model. At the recommended price, the Korean manufacturer's Galaxy S8 is a little cheaper than the top Apple models, but it holds its own in terms of specs.
It starts with a fast processor, more than enough memory and a battery that lasts up to two days per charge. The 5.8" screen has a special 18.5:9 screen ratio, so the phone is longer and sits well in the hand. The thin, curved edge offers sufficient grip and, at the same time, creates an elegant look.
The S8 is brimming with the latest features. It comes with a fingerprint scanner, face recognition and even an iris scanner to unlock the phone automatically. The latest Bluetooth 5.0 is included, too. Samsung has done away with the usual home button and instead uses a touch-sensitive virtual button with haptic feedback.
Processor: 8-core Exynos 8895
Operating system: Android 7.0
Memory: 4 GB RAM, 64 GB storage, micro-SD up to 256 GB
Screen type: Super AMOLED
Screen resolution: 2960 x 1440
Dimensions: 149 x 68 x 8 mm
Weight: 155 g
Connection: 4G LTE, Wi-Fi 802.11ac, NFC, USB-C
Bluetooth: 5.0
Camera: 12 MB with autofocus and LED flash, 8 MP front, 4K video recording
Extra: Fingerprint sensor, iris scanner, curved screen edge, IP68 dust- and waterproof