Sensors stimulate urban parking
Published on 21/06/2017 in Customer Stories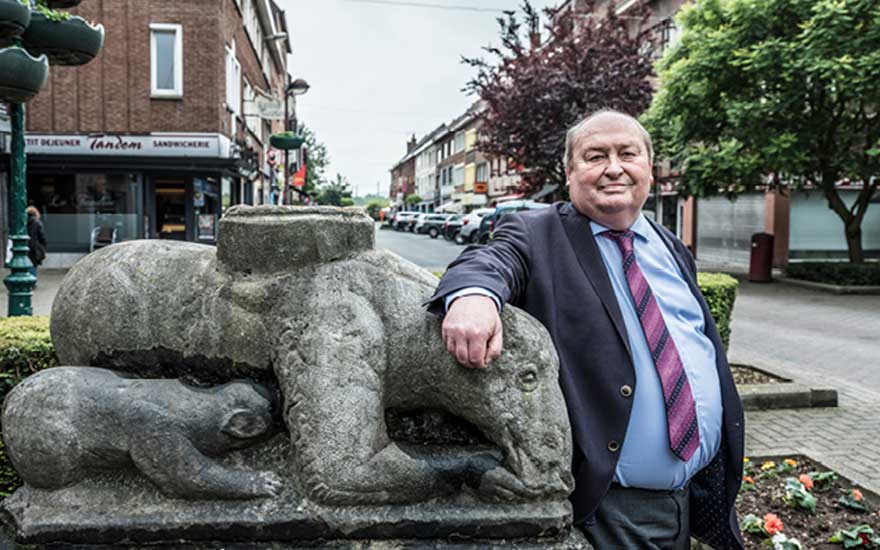 In Saint-Ghislain, parking is free and part of a well-regulated parking policy whose advantages are confirmed by Mayor Daniel Olivier. Here's a focus article on the conclusive test phase of a smart solution for a city on the move.
First Walloon city
In Saint-Ghislain, parking is free but is organized in three types: long-stay (unlimited), medium-stay (two hours) and short-stay (30 minutes). The free 30-minute stays are possible thanks to the new smart parking system. "This third alternative is a response to what are known as 'voitures ventouses,' cars that outstay the period permitted in restricted parking areas," the mayor tells us.
This principle means, among other things, that people can shop quickly and efficiently without having to worry about the cost of parking. Saint-Ghislain is the first Walloon city to offer this solution. "Free parking is a permanent part of my basic principles and technology is helping us to meet this challenge more efficiently," Daniel Olivier explains.
Method
In an initial phase, the Shop&Go solution tested five parking spaces fitted with a sensor and an appropriate sign. This solution was placed on the market by Proximus subsidiary Be-Mobile. The parked vehicle must be moved within 30 minutes, otherwise a tax applies. "Our current statistics on parking overruns show an average of 14 minutes. A period that we think is reasonable," the mayor says.
In a second phase, the aim is to more or less triple the number of smart parking places. In Courtrai, where a similar system is in place, the impact for the public authorities and for users has also been confirmed. "The data gathered by the sensors can also help the city to establish the location of any overruns more precisely and analyze the causes," explains Jean-Paul Vandewinckele of Parko, the city's autonomous parking company.
Towards a Smart City
The city of Saint-Ghislain is now ready to move on to the next step, which involves expanding the system and connecting smart parking with drivers' smartphones. This combination provides accurate information about the number of parking spaces available and the exact length of time that vehicles have been parked.
But Olivier is not stopping there. His aim is to create a smart city. After smart parking, it will be time for smart electricity meters (in collaboration with ORES and U-Mons), LED technology for dynamic urban lighting and the provision of a Wi-Fi network in the city. The core values of Saint-Ghislain – user-friendliness and performance – are in good hands!
"Smart parking is one of the keys to a sustainable city center."
– Daniel Olivier, mayor Saint-Ghislain
Daniel Olivier
Mayor of the City of Saint-Ghislain since 2006
Graduate of economic sciences, U-Mons
Preferred areas: social initiatives and finance
More about smartparking?
Would you like to appear in One?
One
One magazine is the Proximus B2B magazine for CIOs and IT professionals in large and medium-sized organisations.
Other articles of One