RugGear RG 740 LTE: extra sturdy for any construction site
Published on 03/10/2017 in Tech, tips & tricks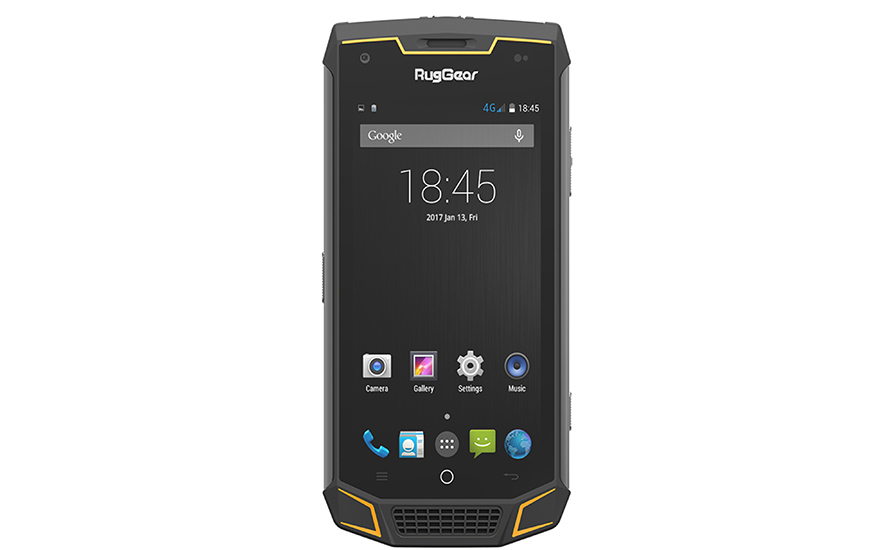 You shouldn't hesitate to use this sturdy smartphone outside, on the road or on rough worksites. It can withstand shocks and has a robust battery and extra loud audio.
This sturdy smartphone is designed to withstand wind and rain. It is splash-proof and dust-resistant. So using it in a dusty workplace or outside on a construction site is no problem. This Android telephone has a sturdy 3950 mAh battery, so you can get through the working day without having to charge it. It can stand being dropped and resist extreme temperatures from -20°C to +60°C. It also has extra loud audio. Ready for heavy work!
This is the perfect device for Push-To-Talk group conversations. Easy to operate, even wearing gloves. You won't need walkie-talkie devices any longer.
More info on www.proximus.be/pushtotalk
Processor: Quadcore 1.2 GHz
Operating system: Android 5.1
Memory: 2 GB RAM, 16 GB memory, Micro-SD slot (up to 32 GB)
Screen type: 4.7" touchscreen
Screen resolution: 720 x 1280 pixels
Dimensions: 158 x 79 x 15 mm
Weight: 236 g
Connection: 4G, 3G, Wi-Fi, Bluetooth 4.0, NFC, GPS
Camera: 13 MP rear camera and 5 MP front camera
Extra: Dust- and splashproof (IP68), torch function (LED), Man Down Detection, Gorilla Glass, 100 dB loudspeaker, with MIL-STD 810G protection against shocks, humidity, temperature fluctuations, etc.
One
One magazine is the Proximus B2B magazine for CIOs and IT professionals in large and medium-sized organisations.