Roularta and 'My green bill'
Published on 21/10/2015 in Customer Stories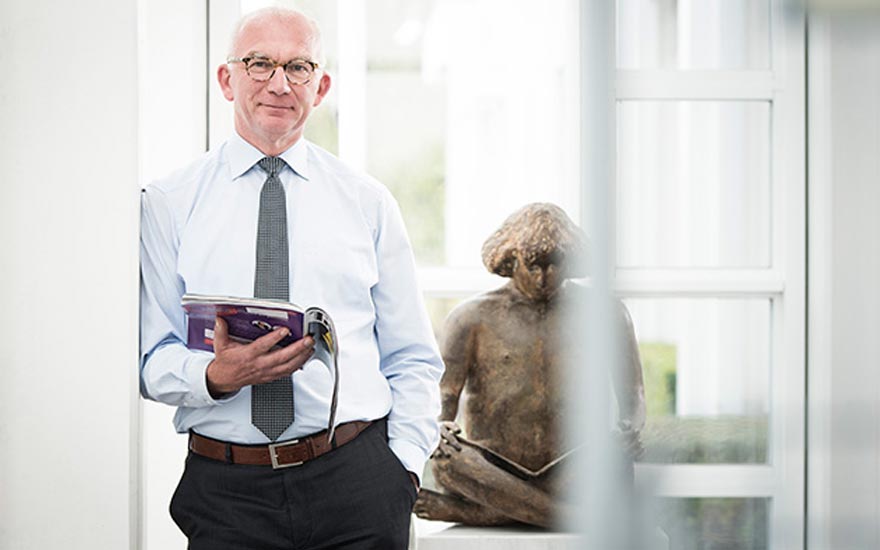 Digital invoices are not just easier to manage, they're also better for the environment. No wonder then that more and more companies are taking advantage of the opportunity. The media group Roularta is certainly convinced. 
For years Roularta has been operating a system of split billing using the Proximus Budget Manager. The company reimburses a certain part of its staff's telecom bill. "The split occurs at two levels", says project manager Paul Demuynck. "There's a split based on the amount and a split based on the employee's profile. Some employees are just reimbursed for the costs of voice calls and sms, while others are also reimbursed for their use of data. The process is entirely automated and the employee receives a bill each month for the amount he or she still needs to pay."
Green invoice
Over the last few months invoices have no longer been issued on paper but have been sent digitally, via 'My green bill' by Proximus. "When Proximus came forward with the idea my reaction was: at long last!" laughs Demuynck. "We were immediately really keen on implementing the digital bill. When people used to call with questions about their bills I struggled to help, because I didn't have a copy. Before I could answer their questions the paper bill first had to be scanned and sent through by mail. Now they just send me an electronic copy and I can help them right away. It's difficult to say just how much it saves, but the system is certainly much easier and more efficient."
You owe: zero euros
"Another cause for annoyance in the past were the bills for zero euros", explains Demuynck. "You just wouldn't believe how confusing it is for people receiving an invoice for zero euros, simply because they didn't use up their allocated credit. With 'My green bill' this is just briefly viewed and forgotten about. We receive far fewer questions on the subject." The last big bonus mentioned by the project manager is the reduction in paper. "We make everyone aware of using unnecessary paper and do what we can for the environment. Then actually, it's quite inconceivable that costs should be incurred for something that people no longer even want: an invoice on paper."
Still 2% on paper
Shortly before the summer holidays, prior to rolling the project out in full, Proximus carried out a test on three numbers over a number of months. "One of the numbers involved gave us some problems when linked to a specific e-mail address", explains Demuynck. "In the meantime we have succeeded in resolving this issue. The new system now works perfectly and is utilized on around 700 staff mobile phone numbers." Only 2% of the employees indicated the desire to continue receiving a paper bill. In addition, the system is also being used for many family members, who are able to call at comparable rates thanks to an Employee Privilege program. "We informed everyone that their bill would be sent electronically from now on, unless they objected. It was also quite clear among family members: at least 85 to 90% opted for the electronic invoice. So there is a real demand."
Tacit agreement
When new employees come on board they are not even asked the question. "I just tell them that we'll take over their mobile phone number and that they'll receive an electronic invoice", says Demuynck. "I've not yet received a complaint."
Business benefits
Easy to manage
Better for the environment
Trendsetting and green image for the company
Time-saving
Satisfied colleagues
About Roularta

The media group Roularta publishes magazines such as Knack, Datanews and Trends, but is also involved in free press (including De Streekkrant) and radio and television (VTM, Kanaal Z, JoeFM …). The company employs around 1,500 staff across ten sites.
Project Manager Paul Demuynck has already been working at Roularta for 28 years and his responsibilities include the technical management of telephone solutions and contact with suppliers. He is also responsible for the printer and copier park.
One
One magazine is the Proximus B2B magazine for CIOs and IT professionals in large and medium-sized organisations.