RoSi and Synductis
Published on 20/05/2015 in News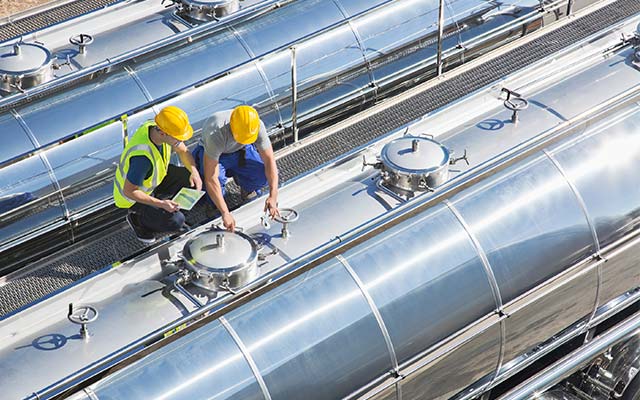 Infrastructures works for landline and mobile telephony or utility networks do not always meet a positive response in urban or municipal areas. Proximus is aiming to reduce nuisance caused by public works to a minimum with "My City App", its new mobile application and the recent collaboration with Synductis.  
Each year, Proximus conducts a survey asking cities and municipalities about their experiences with public works and the collaboration with Proximus on this issue. Since the first questionnaire in October 2011, customer satisfaction has increased from 66% in 2011 to 84% in 2014. Didier Audoor, manager of Proximus' outside production plants is responsible for infrastructure works for landline and mobile telephony. He is in charge of operational reporting, all processes and relationships with cities and municipalities. "After the first survey in 2011, we set up the "RoSi" (Roadworks & Sidewalks) programme and immediately implemented a number of changes. We worked on improving the quality of the repaving. Today, we only work with two contractors per area. A contractor who delivers quality will receive a guaranteed work volume".
All sites in a single management application
"We also wanted to improve communication with the local authorities to keep them permanently informed of where works are being carried out on their territory. This is why we want to launch the "My City App" in 2015. Cities and municipalities will be able to use a tablet and a management application. They can use it to see all Proximus sites within their city or municipal area. They can request information about the sites' history, status and location. The works are shown clearly on a map using an overlay on Google Maps. There is even a module for managing one's own sites. Thanks to the mobile nature of this solution, local authorities can consult a complete site dossier whenever and wherever they want", said Didier.
Coordination by a single team
In 2012, a collaborative partnership between several utility companies was set up under the name of Synductis. Their ambition was to reduce nuisance for local authorities and citizens through a joint approach and better coordination of local sites. Until last year, Proximus was an observing partner until it officially became a member of Synductis in late January 2015. Didier Audoor is also in charge of Proximus' operational processes in this matter: "We are now able to harmonise our work with the long-term plans of other participating utility companies. The main advantage is that all parties only have one consultation partner and that costs are falling. We want to expand this in the future. In the long run, all utility facilities in new buildings, including telephony, internet and television must be installed on the same day. This would be a win-win situation for everyone involved
Didier Audoor works for Proximus since 1 June 1990. He has been Domain Manager for the past four years. He works at the outside production plants, infrastructure works for landlines and mobile telephony. He is in charge of operational reporting, all processes and relationships with cities and municipalities.
One
One magazine is the Proximus B2B magazine for CIOs and IT professionals in large and medium-sized organisations.