A fitting solution for every profile
Published on 20/02/2019 in Inspire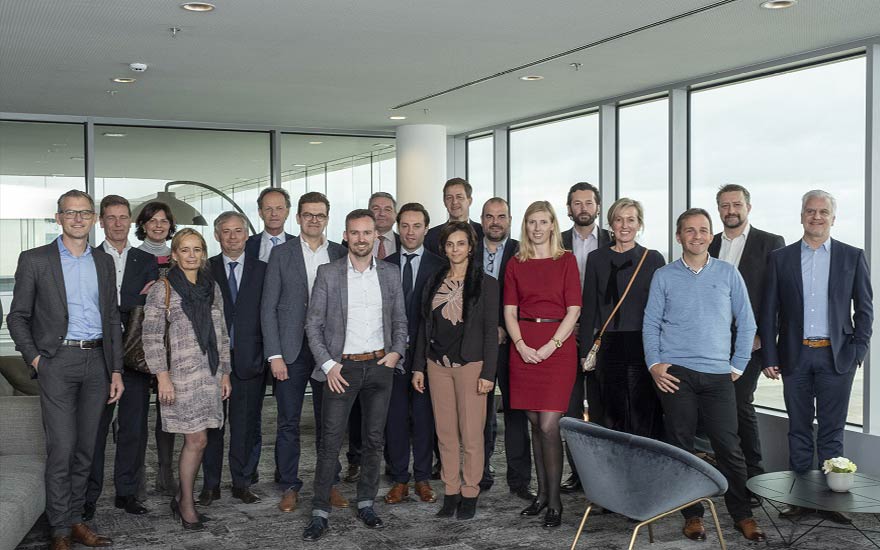 The digital aspect seems to be far from being the most important. Above all, it's about a new, different way of working. As part of a joint initiative between KPMG and Proximus, HR professionals gathered around the table at KPMG, the other day, for a fascinating debate.
The environment in which we work is changing rapidly. It's due to changes in the market, such as the altering needs of customers, but also wider trends such as globalization and digitization. All this has quite an impact. Employees have to develop other, new skills, while managers have to adopt a suitable leadership style. The digital workplace is very much part of this context.
Want to know more about the digital workplace and the digital transformation?
But the challenge is not only to offer the right technology, but to ensure that staff use the tools and benefit from this. And, for that, close cooperation between IT and HR is essential. Persona-based segmentation – a marketing technique – can be a good starting-point to support each role in the company with the right tools and offer everyone a smart, secure and flexible workplace. The digital workplace not only calls for a new way of working, but also for a new way of thinking. It's all about adapting the corporate strategy, vision and culture – including HR policy – to the new needs.
But the challenge is not only to offer the right technology, but to make sure that staff use the tools and benefit from this.
Knowing everything that is possible
But how does a process like this take shape in practice? "In the first place, there is a need for technological awareness," says Sacha Denys of PSA . "It is important, but it does not always go without saying, that people understand technology and innovation well enough to see all the potential opportunities. Top executives often have insufficient understanding of technologies to lead their organization through innovation and automation.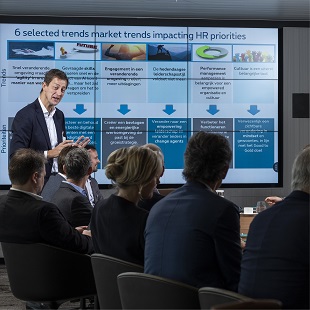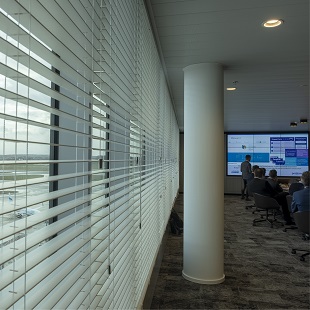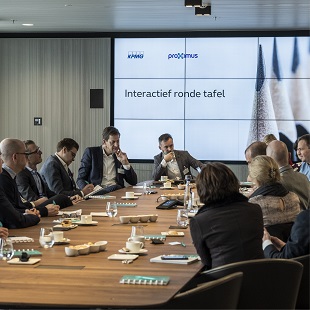 "To make the most of the opportunity offered by a new technology in your organization, you first have to know what is available." That's a shared responsibility. Not only does the IT department have to keep up with technological progress, but so do HR and the entire senior management.
Bringing everyone on board and guiding them all towards digitization is a challenge in itself. "We asked young staff members to explain the possibilities of new technologies to the management in short sessions," says Jan Van Acoleyen of Proximus. "That seemed to work well." Later, in the implementation phase, an internal social platform is a good idea. "See it as a sort of internal Facebook, where staff share their experiences," says Karl Bolle of Securitas. "It creates an extra link among staff, as well."
Digital or personal
In any case, it's important to find the right balance between what the company digitizes and what it doesn't. "That's one of the challenges in the context of the war for talent," says Karine Vandenberghe of KPMG. "It's not just about using new tools, but job content is changing fast, as well."
The important thing here is that the company gears the digitization properly to the staff member's profile. "With us, the decision about whether someone is eligible for homeworking depends entirely on the job content," says Alain De Dauw of Atlas Copco. "So homeworking is not exclusively suitable for office workers. Some manual workers are also permitted to work at home, depending on their job."
At logistics company H.Essers, too, digitization depends on the actual job content and not just on whether someone is an office worker or a manual worker. "For instance, our drivers have an onboard computer and all sorts of other tools," says Mike Dautzenberg of H.Essers. "But it can create a distance, as well. We have to make sure we provide the right support, so that they feel involved." "Integration and communication are particularly important here," says Laurens De Meyere of Novartis Pharma. "Again and again, we have to weigh up what we digitize and what we support with personal contact."
Companies can't ignore the digital workplace. "To attract certain profiles, you have to offer the possibility of working at home, in any case."
Alain De Dauw, VP HR Airtec Division at Atlas Copco Airpower
Trust
Homeworking remains inextricably connected with the digital workplace. "But the right balance is essential," says Joeri Veldeman of Nokia. "At Nokia, everyone can work at home, but regular contact with colleagues at the offices remains important." The right balance brings involvement, a personal network and the necessary innovation between departments.
Working at home successfully is not a given. It takes trust and maturity, linked to measurable productivity goals. "In practice, homeworking is here to stay," says Alain De Dauw of Atlas Copco. But some kind of framework is necessary. "You have to set out a clear policy and believe in people – until you can trust them. To attract certain profiles, you have to offer the possibility of working at home, in any case."
No playing games
If we look at the broader picture of the digital workplace, then we come, automatically, to the introduction of new technologies. This too involves a specific challenge: making sure staff switch to actually using the new technology. Communication is an essential part of this change process. It's important that everyone is involved in this digital workplace: not just HR and IT, but all the other departments, too. "It is indeed important to ensure the right combination across the departments," says Jeroen Minoodt of Esko. "And then you have to make sure that digital technology is actually used in practice."
In any case, the challenge is still to place the technology at the service of the staff and the company. "Technology can't be something you just play with," concludes Jan Van Acoleyen. "After all, it plays a crucial role as an enabler of the continued success of the organization and the staff, to be able to serve customers better."
Participants round table:
Joeri Veldeman, Head of HR Benelux, Austria and Switzerland at Nokia

Sacha Denys, Regional Head of HR & Corporate Communications at PSA

Karl Bolle, Head of HR Belux at Securitas

Jeroen Minoodt, Global HR Shared Service Director at Esko

Mike Dautzenberg, CHRO at H.Essers

Laurens De Meyere, Service Delivery Expert IT-End User Experience at Novartis Pharma

Alain De Dauw, VP HR Airtec Division at Atlas Copco Airpower

Jan Van Accoleyen, Chief HR Officer at Proximus

Karine Vandenberghe, Corporate HR Director at KPMG Belgium
One
One magazine is the Proximus B2B magazine for CIOs and IT professionals in large and medium-sized organisations.
Other articles of One