Innovate quickly, in small steps
Published on 14/05/2019 in Inspire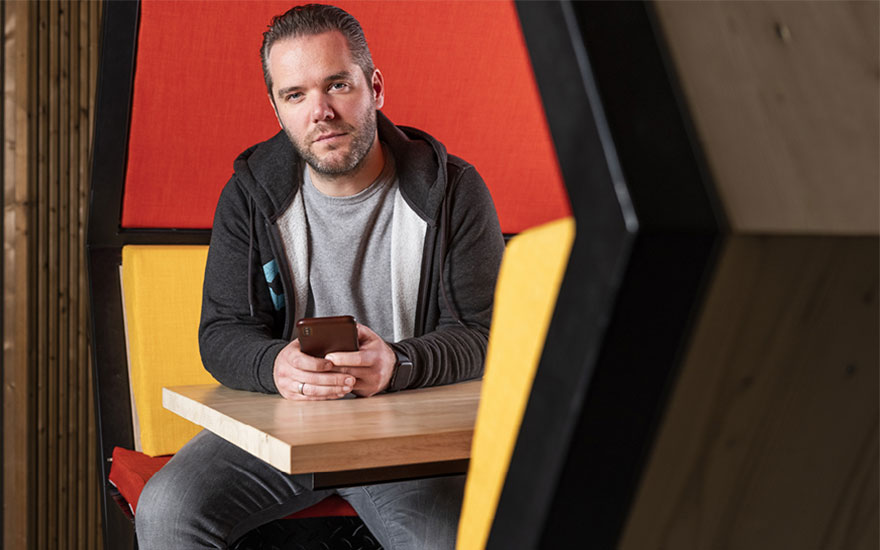 If you focus solely on your own business, you often notice too late how fast the market is changing. Innovation produces extra oxygen – and consequently extra growth. SMEs are ideally positioned to innovate, but do so far too little.
Dado Van Peteghem, Founding Partner and joint CEO of Duval Union Consulting: "The problem is the typical SME mindset. Whereas the big companies sometimes spend too much time on vision and the long term, SMEs get bogged down in their day-to-day operational activities. SME business leaders are the ultimate doers who take too little time to think about a bigger plan. Nevertheless, you can't succeed without both elements. You can't build a house with an architect alone or a bricklayer alone. You need input from both."
Manage your digital innovation.
What is the ideal approach?
"The difficulty is often that SMEs only want to do things that are sure to yield a return. But unfortunately, the world isn't like that. We advise making time and space for a few ideas – and experimenting with them to the full. SMEs have a major advantage here. The CEO is often also the biggest shareholder and so can usually decide freely, so the threshold to start projects should be lower."
And yet a lot of SMEs wonder why they should lose sleep over innovation. "It's simple: if they don't do it, someone else will. No-one has exclusive rights. Innovation is not just for big companies or just for start-ups. It's also to do with the way the SME sees itself. A big company likes to see itself as a tanker: large and valuable, firmly on track.
At the same time, a tanker like this is naturally also slow and cumbersome. The image that suits a start-up is a speedboat: small, fast and agile. I see SMEs as sleek yachts, somewhere between these two extremes. They have already built up a fine value, yet at the same time still have sufficient agility. That's the ideal starting point for an innovative process."
Want to read the full article (available in French or Dutch)?
Manage your digital innovation.
Perspective
Magazine and online blog for business leaders, brimming with new insights for a fresh look at their company.
Other articles of Perspective