Q+A
Published on 13/03/2016 in Inspire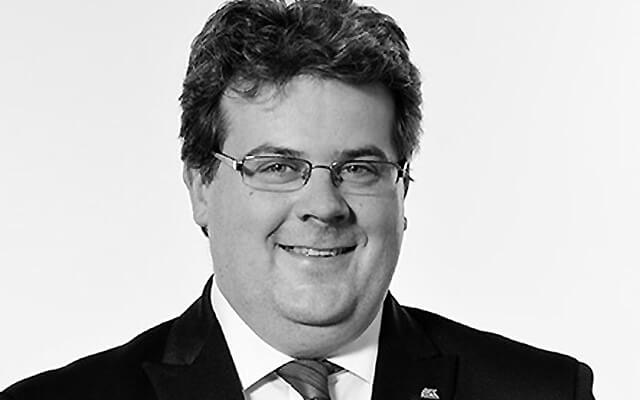 Johan Guelluy is an enthusiastic IT Director who does everything possible to achieve the aims of the business. The staff themselves determine how they achieve their targets. He likes skiing and spends a lot of his free time on the sports activities (hockey and horse riding) of his three daughters. He also thinks it is important to work for good causes.
Career
Johan Guelluy studied commercial engineering / business informatics at the University of Hasselt and then went to Bordeaux on a commercial engineer's course through an Erasmus program. He built up a thorough technical knowledge at the consultancy firms CSC and Accenture, which he combines with extensive expertise in the banking and insurance sector. Since May 2015, he has been IT Director (CIO) at Generali Belgium.
Company
Generali Belgium (1901) is part of the international Generali Group. Three subsidiaries still operate in Belgium: Generali Real Estate (GRE), Europ Assistance and Generali Employee Benefits (GEB), which offers international coordination and monitoring for programs and group insurance plans for over 1,500 multinationals. MIT Technology Review recently included the Generali Group on the list of the 50 best companies for technological innovation.
Coworkers
From the head office in Brussels, the 500 staff members at Generali Belgium serve 530,000 clients. The medium-sized insurance company sells life and non-life insurance via its website and through a network of around 1,000 independent brokers.
1. What is your greatest professional achievement?
The turnaround we made at Generali Belgium in 2015. The IT department that I have led since May 2015, together with all the other departments (Distribution, Life, Non-Life) enabled the insurer to record organic growth of 12%.
2. Who would you like to sit next to in an airplane and what would you like to ask him or her?
Leonardo da Vinci, if only to give him the pleasure of seeing the results of his inventions so many years later. He is – for me – still the greatest inventor of all time.
3. What brand do you always stick with?
Europ Assistance. I still vividly remember when I was traveling with my parents as a child and during our holiday we were near the Czech border. It was -15 °C and our car broke down. Especially when you're far from home, it's an incredible relief when you can call an assistance insurer to come and help you out quickly.
4. What don't your staff know about you?
My staff know a lot, but I like to keep work and my private life separate. They probably don't know that I'm a member of the Lions Club Tienen and that I regularly make time for projects through which the club aims to help the less fortunate.
5. What do you think will be the next trend in the world of technology and IT?
Robotization. In Japan they already have a hotel run by robots. For some tasks, robots will be used more and more. It won't come straight away in the first few years, but some children may well have a stronger bond with a robot than a pet.
6. How do you see your role as CIO evolving over the next 20 years?
As a business enabler. Business and IT will become even more interwoven. It's important to have good relations with your business partners. The CIO must be open to new ways of thinking and inspiring. We will need more people managers, IT directors who value the input of their staff.
7. What is your favorite app at the moment?
It's still WAZE, the world's biggest community-based traffic and navigation app. The contribution made by the community, in particular, ensures added value.
One
One magazine is the Proximus B2B magazine for CIOs and IT professionals in large and medium-sized organisations.
Other articles of One