Q+A: Birgitta Brys
Published on 09/03/2016 in Inspire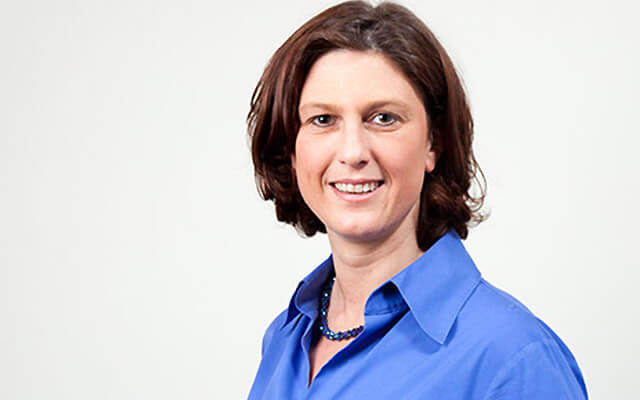 Birgitta Brys likes to relax at music concerts by U2, Adele, Clouseau and others, where she seeks out new experiences from time to time. Taking initiative and learning new skills are also things she likes to encourage among her staff. She realizes that no one can know everything and appreciates it when her staff disagree constructively with her.
Career
Birgitta Brys began her career in 1996 with Banksys (now part of Worldline) as an application test engineer. In 2008, she headed up the IT Production Department at Worldline. Two years later, she was appointed Director of Technical Operations – Delivery Systems Belgium. She has been Chief Operating Officer Benelux since September 2015.
Company Worldline is European market leader for payment and transaction services. The company is part of the Atos group and provides a new generation of services that enable clients to offer the end-user easy and innovative solutions.
Coworkers Worldline posted a turnover of € 1.15 billion in 2014 and employs over 7,300 staff worldwide. Around 350 people work for IT in Belgium, 180 of whom are in technical operations.
1. What is your greatest professional achievement?
Since September 2015, our customer services and IT departments have been fully integrated into the three Worldline Benelux business lines. We spent over two years preparing this. As a result, we see far more consultation now between business and delivery management and a better alignment of our priorities. That's a huge step in meeting our customers' expectations.
2. Who would you like to sit next to in an airplane and what would you like to ask him or her?
Ursula Burns, CEO of Xerox. I've already met her once and I was very impressed by the way she is able to share her down-to-earth principles with others. Unfortunately there wasn't time to ask her how she combines various aspects of the business and how she deals with different cultures.
3. What brand do you always stick with?
Torfs. I'm a shoe fanatic and I'm constantly pleasantly surprised by the customer experience they offer. There are stores in shopping centers, too, which means that they are easily accessible, and above all they stay open late. That's a huge advantage for me. It's handy that you can view the range online, too.
4. What don't your staff know about you?
I'm an extrovert and I talk a lot. So there's not much they don't know. But they'll be surprised to read that I went to the Schlager music festival last year. Mainly, I wanted to experience the atmosphere, just once.
5. You can't go a day without…?
Strong coffee, black. Especially in the morning, while I'm looking through the messages on my smartphone.
6. Which (IT) book would you recommend to everyone?
'Outside In' by Harley Manning and Kerry Bodine. I took their vision as a basis for the transformation of our business lines. Customer experience is a fundamental business driver and with this approach you can look at your internal business processes and arrange them differently.
7. You can choose: your staff can work from home or be with you at the office. Which do you prefer, as a manager?
I prefer a mix. With us, everyone can work at home on two days. That makes people more relaxed and they are more focused. But it's important to come together at the office to maintain the connection with the working environment and because some tasks can be done more efficiently there.
One
One magazine is the Proximus B2B magazine for CIOs and IT professionals in large and medium-sized organisations.
Other articles of One