Q+A
Published on 12/11/2015 in Inspire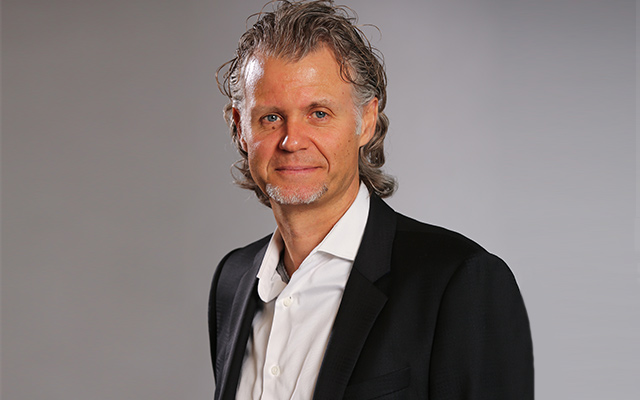 At work Filip Michiels encourages his staff and gives them full scope to develop their talents. "Just act as though I wasn't there, but keep it simple," is his motto. In his free time he trains with a view to participating in the occasional triathlon, so he often goes running and cycling with his wife.
Career
Filip Michiels has held management positions for international companies, with experience in distribution (online and offline), logistics, sales, marketing, finance and HR. In 1994 he joined Estée Lauder as senior analyst programmer and subsequently climbed to the post of Executive Manager of International Information Systems. He ended up in the travel business in 2012 via Gateway, and a year later became CIO of Jetair. Since 2014 Filip has been leading the digital transformation of TUI for Belgium and the Netherlands.
Company
In Belgium TUI consists of Jetair, Jetairfly, Jetaircenter and Tec4Jets, which together ensure that the various aspects of the holiday process dovetail perfectly with each other.
Employees
Internationally TUI Western Region forms part of TUI Group, the largest travel group in the world, with 77,000 employees. In Belgium more than 2,000 employees see to it that more than two million customers have a pleasant holiday every year. In total more than 250 people work in the IT services department for Belgium, France and the Netherlands.
1. What has been your main professional achievement?
In the mid 2000s, as the youngest junior manager at Estée Lauder, I was given the opportunity to manage an international group of peers. I reported directly to the headquarters in the US on the activities of this international group of colleagues made up of people from the US, the UK, Switzerland, Denmark and Belgium. This fruitful cooperation was an enriching experience.
2. Who would you like to sit next to on an airplane, and what would you ask that person?
The American musician Lenny Kravitz is my idol, and has been ever since I first saw him in concert at the end of the eighties. Since then, I haven't missed any of his Belgian concerts. I wouldn't ask him any major questions of substance, but would simply listen to what he had to say. For me that in itself would be just fantastic.
3. What do your staff not know about you?
I'm a big fan of new-wave music. I even organize a new-wave party every year and on that occasion I myself am the DJ.
4. What would you do if you were not in this job?
I might well be in the classroom, working as an enthusiastic maths teacher. Mathematics was my first great passion. My parents urged me to embark on an engineering course. I was soon under the spell of computers.
5. You can't go a day without…?
Workwise I can't really go without e-mail, whilst at home I particularly look forward to the pre-dinner drink with my wife: over a relaxing glass of red wine we tell each other about the day we've had.
6. What would you like to invent to make life easier?
I'd want to clone myself, so that I could get more done!
7. How do you see your role as CIO changing over the next 20 years?
We will have to make the right technological choices and mainly have to challenge employees to create added value for the company, considering the oversupply of technological innovation. The CIO will always have to focus on the differences between employees to ensure that they collaborate optimally and help the company move forward.
One
One magazine is the Proximus B2B magazine for CIOs and IT professionals in large and medium-sized organisations.
Other articles of One