At Pukkelpop we gain insights into our customers
Published on 22/10/2018 in Solutions & services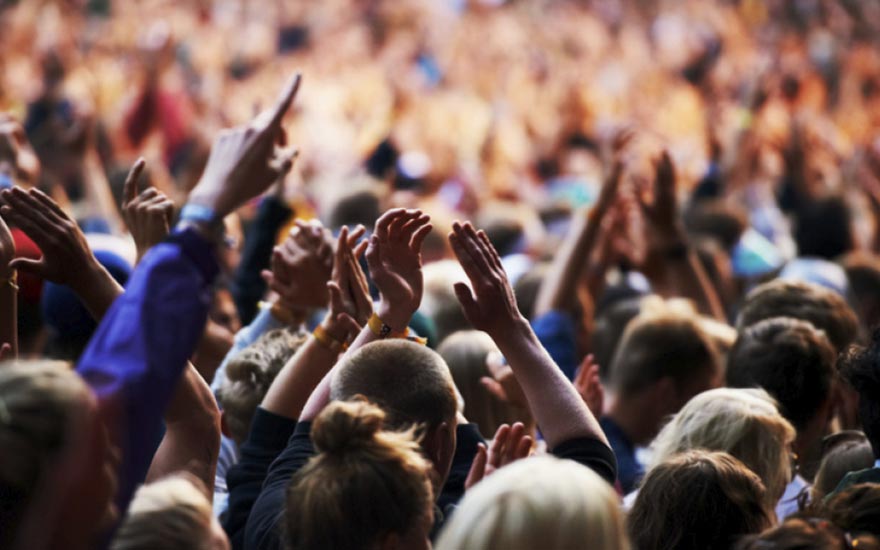 In today's smart initiatives, we see data becoming one of the most important topics. Smart cities, smart venues, smart buildings, … Thanks to data analytics we gained a good insight into the visitors of our Proximus booth at the Pukkelpop festival.
Everything is becoming more and more data driven, but before it really becomes possible, we need to start building skills to combine our internal and external assets to produce new services. To illustrate the power of analytics, we used the event of Pukkelpop as a testcase. During the festival, we combined several of our assets to get an idea of the impact of Pukkelpop visitors on our booth.
Different assets of data analytics
Macro location analytics: Using our Proximus location insights (Proximus MyAnalytics), we were able to get insights into the event on macro scale.
Micro location analytics: Using IoT sensors (Proximus MyThings), we were able to assess the flows to our Proximus stand.
Environmental analytics: Using IoT sensors again, we were able to assess the environmental impact inside the Proximus booth.
The Proximus MyAnalytics Portal helps companies, governments and organizations to understand people flows, movements and attendance so they may attract more business and improve their service delivery. Using this portal, we counted 120,000 unique visitors at Pukkelpop with on Saturday around 80,000 visitors. We also counted 56,400 total unique overnight visitors.
Discover how the Proximus MyAnalytics Portal improves service delivery.
Total visits at our booth
Our Proximus booth at the festival had several sensors installed in different places in order to create a digital twin of the booth – so we could measure how many people would actually visit it. We used our Proximus IoT portfolio. The data was pushed in real time from our Mythings application towards a real-time dashboard. Thanks to that info we were able to count 7,376 visits during the festival.
Aside from the IoT sensor measuring the flows, we also had 8 environmental sensors that showed an average temperature of 22.17°. This was just a first test, in order to showcase the power of data. We have created a digital twin of the Pukkelpop festival: we can easily automate actions based upon this information, learn from the data and apply these learnings to other events, etc.
6.5 minutes of average staying time
LiveReachMedia offers a GDPR compliant WiFi capturing solution. This allows one to measure specific micro location observations, such as staying time, conversion rates etc. For this trial, we installed 3 devices. Thanks to triangulation there is a way to define virtual zones on the booth. In this case 2 zones were defined: inside and outside the booth. Outside we calculated an average staying time of 4.3 minutes. Inside we counted 6.5 minutes.
A matter of time
We can further enrich this with many more things from BeMobile, such as data for road congestion, realtime parking space occupation, etc. But also data from open data sources. It is just a matter of demolishing the walls between all enablers and glue them back together in smart applications. The same data can serve different purposes, stakeholders and use cases.
For more information about Proximus Analytics, go to our website and download the white paper.
Experts
Our experts keep you informed on the latest news and trends for ICT professionals.