5 reasons to trust Proximus Enterprise Partners
Published on 06/04/2018 in Innovate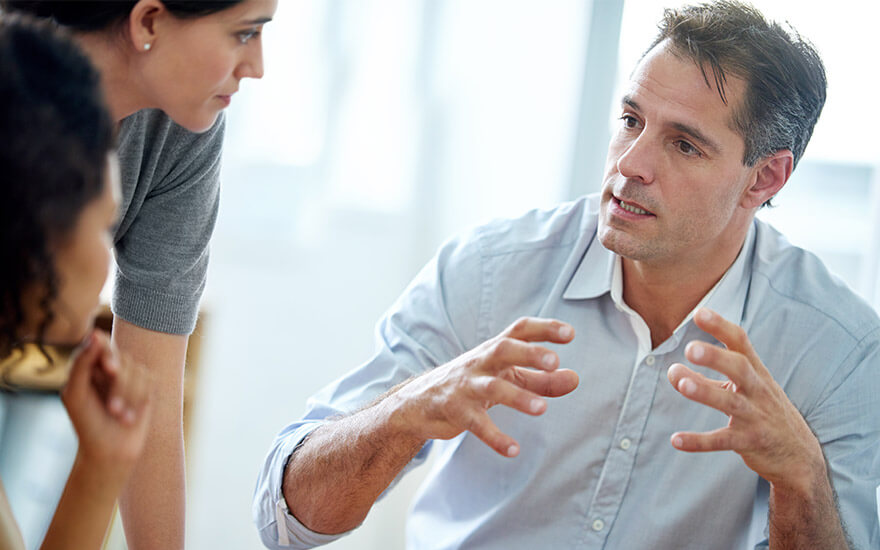 IT and Telecom are an important part of your company. They make it possible to offer the service level your customers expect. Do you want to ensure you always deliver the highest levels of performance in these fields? Get in touch with Proximus Enterprise Partners.
Partners that are always there for you
We ensure you get the best service possible. It's why we surround ourselves with exceptionally trustworthy partners that share their knowledge with you under the Proximus banner. Choosing for a durable telecom and IT partner is essential for the growth of your organisation.
Your Enterprise Partner:
offers expertise and service at the highest level
is a local partner that will advise you as you develop
thinks alongside your organisation and asks the right questions
proposes tailor-made solutions that are both innovative and reliable, regardless of the subject
follows up on roll out and takes responsibility for your installation maintenance
3 labels, the same level of professionalism
Some of our Enterprise Partners specialise in one or more ICT fields: ICT, mobile, or voice. They offer complementary services linked to these fields.
The Proximus Enterprise ICT Expert:

pro-actively assists you in your digital challenges, so that you can focus on business growth
offers specialised expertise within your sector or market
analyses, develops, and maintains your end-to-end solutions

The Proximus Enterprise Mobile Expert:

offers end-to-end service for all your mobile solutions
supplies and configures devices
integrates your mobile and static telecom infrastructure
reports and helps in case of problems or enquiries

The Proximus Enterprise Voice Expert helps:

develop a future vision for telephony that is tailor-made to your needs
with IT integration, so that you are ensured of a professional telephone reception and optimal service
I want to get in touch with an Enterprise Partner These are our Enterprise Partners
Perspective
Magazine and online blog for business leaders, brimming with new insights for a fresh look at their company.
Other articles of Perspective