Launch of Proximus EnCo
Published on 20/10/2016 in News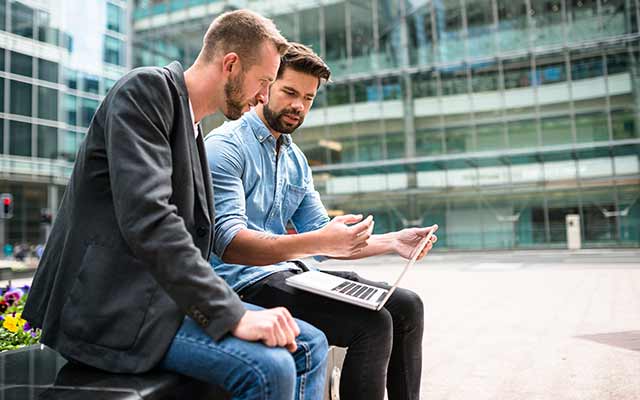 Discover this young startup!
"Proximus EnCo" has launched its brand new site: EnCo.io! Discover this new way of collaborating with the eco-system of digital companies in an increasingly connected world. To summarize: developers in Belgium and abroad get instant access to the technologies of Proximus and its partners.
Technologies
Initially, EnCo has chosen to focus on a small number of complementary technologies: the Internet of Things, the Cloud, Big Data, and telecom services.
Examples include the Sensor as a Service (SeaaS) API package, which allows you to integrate the Internet of Things into web or mobile applications;
The Cloud Channel API, which allows you to integrate several solutions with each other thanks to predefined, customizable connectors;
MyAnalytics, which offers access to Proximus data and enables developers to find out more about their customers and visitors;
And the DIS API, which gives access to the database of Directory Information Services (1307, 1207).
APIs
Proximus provides the access to these technologies via APIs (Application Programming Interfaces). With APIs you can build an original IT solution by adding different blocks of familiar technologies.
On a Freemium model, a user can subscribe free of charge to one or several APIs to prototype a solution. During the production phase, the user pays only for what he uses. EnCo users can also choose to display an API in order to offer or sell access to other users.
EnCo has a small, very agile structure which allows it to work with startups at their own pace. Proximus EnCo has also created an online sales channel adapted to specific products, i.e. the APIs:
the EnCo Market gives you access to the API catalog and allows you to subscribe to them or display them.
And then there's the EnCo Dev Portal, an environment in which developers can configure their APIs, gain access to all the documentation, and obtain personalized support.
Come and meet us at Digital First on 20 October and at the VR Hackathon Brussels at ICAB from 21 till 23 October!