Proximus opens booth in Microsoft head office
Published on 30/09/2019 in News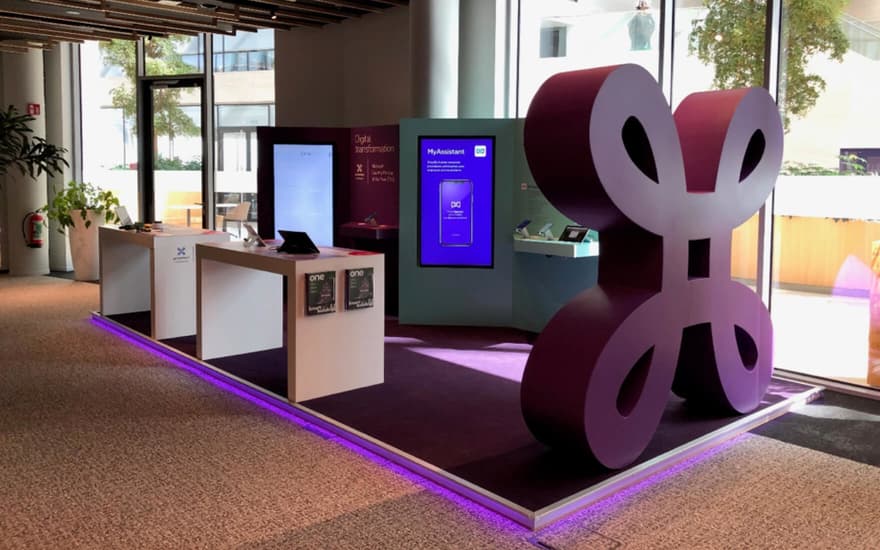 For the next 9 months, Proximus is to host a booth in the Microsoft head office at Zaventem focusing on three big pillars: Hyperconnected Infrastructure, secure digital workplace and IT ecosystems, with innovations that link up with Microsoft technology.
The fact that this booth have been allocated to Proximus should not come as a surprise, says Bart Van Den Meersche, Chief Enterprise Market Officer at Proximus. "Both Microsoft and Proximus have a strong presence on the business market. Our cooperation is a natural fit for value creation."
The booth is more than just a showroom, according to Van Den Meersche. It is a meeting place where customers and staff from both companies can assess solutions together. "The booth clearly underlines our Think Possible idea: we aim to show everything that is possible today with technology and prepare companies for the future, with the help of partners in a big ecosystem, of course."
Together, Microsoft and Proximus can create extra value to show businesses everything that is possible with technology.
Bart Van Den Meersche, Chief Enterprise Market Officer at Proximus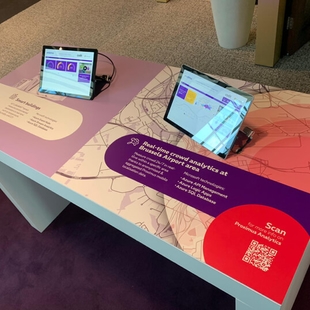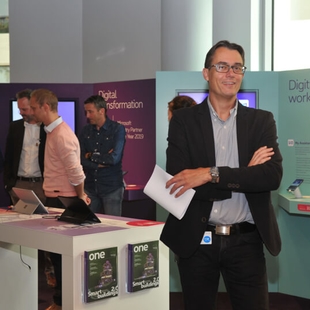 Hyperconnected Infrastructure, secure workplace and ecosystems
Big pillars that take center stage in the booth are Hyperconnected Infrastructure, the secure digital workplace and IT ecosystems. More specifically, those interested can obtain information on five demos:
1. IoT and blockchain
Where does the grain come from to make cornflakes? Is milk stored properly during transport? IoT and blockchain create trust between all partners in the logistics or the retail sector, for example. Blockchain ensures transparency and traceability across the entire chain, while IoT keeps an eye on the condition of products.
Interested in one of the demos or a visit to the Proximus booth at Microsoft?
Hospitality, workplace, efficiency in management & energy and security are central in a smart building. Where else can you improve energy efficiency? Do you measure the CO2 and the humidity in your company buildings using LoRaWAN sensors?
Crowds of people can be followed and analyzed in real time on the basis of (anonymous) data from mobile devices. Where do these people come from and where are they going? Are more law-and-order officers needed in certain places?
Staff who can request their holiday or homeworking days, chat with colleagues, etc. via an app. Mobile apps like MyAssistant can help HR managers and staff carry out their day-to-day tasks and work together more efficiently.
Call in Teams with external staff or partners on a fixed Proximus line or use advanced call routing or disaster recovery so that, even in the event of technical downtime, you can always receive your calls.
All these cases naturally very much involve the use of Microsoft technologies such as Azure IoT Hub, PowerBI, Azure Stream Analytics, Teams, OneDrive, Office365 and Azure SQL Database.
Microsoft Country Partner of the Year 2019
Microsoft and Proximus have known one another for a long time, of course. Earlier this year, Proximus was named Microsoft Country Partner of the Year. This title is given to companies that display a major drive for innovation and excel in customer solutions based on Microsoft technology.
Find out more about the Microsoft Country Partner of the Year award 2019