The human aspect, sole judge of the added value of innovation
Published on 23/10/2019 in Customer Stories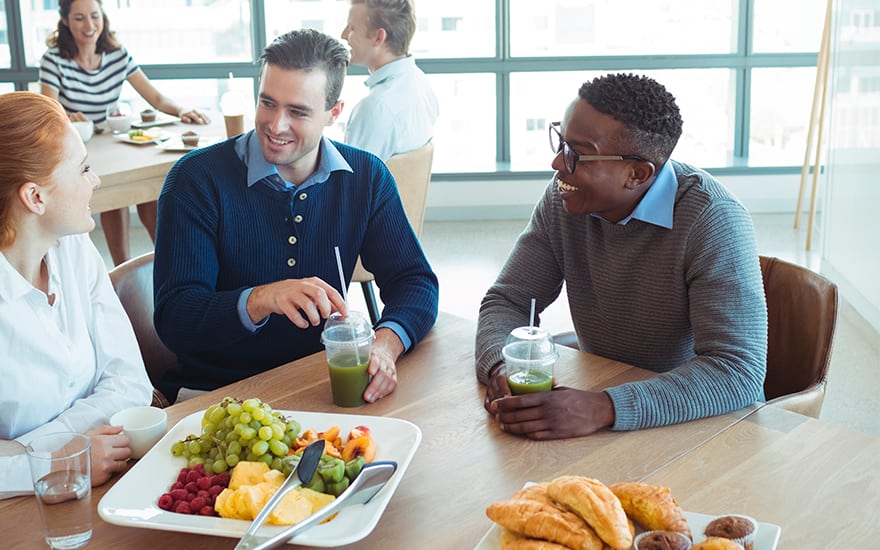 In 2020, innovation will be the watchword at spmt arista: head office moving to a renovated building in boulevard Bischoffsheim, opposite the Madou tower in Brussels, name change to Cohezio and the development of a digital strategy.
For several years now, spmt arista – soon to be renamed 'Cohezio'– has been fully committed to its digital transformation. No choice, given the increasing digitization of the sector. But not to the detriment of the human aspect! "For us, there's no point to technology unless it serves staff and makes their lives easier," explains Olivier Legrand, CEO at spmt arista. "For our digital transformation, we are paying particular attention to implementing the project in phases and to adequate staff training".
Change your company thanks to digital transformation and get ahead of the competition.
Achievements
Two people were recently hired to facilitate digitization. Computerized medical dossiers, contacts between staff by screen or smartphone and connected medical devices (audiometer, phoropter) are already a reality. Just like IoT with sensors in refrigerators to keep vaccines at a constant temperature. "Our Safetify system also enables us to make connected, instant visits to workplaces," Legrand continued. "The observations made during visits are encoded, processed and sent immediately from a smartphone. No more paper visit reports!"
For us, there's no point to technology unless it serves staff.
Olivier Legrand, CEO at spmt arista
External view
spmt arista faced numerous challenges: finding the right sources of information, encouraging managers on the ground to use new tools. And providing clear instructions, otherwise staff won't follow them. "Thanks to Proximus, we are connected to reality. As digital is not our core business, doing without an external partner would be a serious mistake. And as Proximus already uses these tools, we get real feedback".
At the end of 2018, we held a Think Possible Meeting, a strategic working consultation with Proximus. The results of this audit will form the basis of our strategy and our five-year transformation plan. "A transformation assessment is planned in November to take stock compared with our goals," Legrand continued. "And stages will be set to reach them."
All new
A name change and the relocation to a smart building are foreseen in January 2020. "We have called upon companies specialized in building automation to meet our needs," Legrand explained. "We also aim to start creating cutting-edge, future-oriented medical centers. The administrative aspects have to be digitized as much as possible to leave more time for regular exchanges about well-being at work."
Involvement
Given the decentralization of their offices, the involvement of staff in this digital adventure is developed through ambassadors. People on the ground transferring information on the tools to their colleagues. "With us, the human aspect will always be the sole judge of the relevance and added value of the contribution made by technology," he concluded. "Several projects are underway, but we aim to achieve all our goals by 2022-2023."
Olivier Legrand graduated in economic sciences at the ULB. He has held the positions of sales manager and commercial and strategic director at spmt arista since 2000. He has been CEO since 2018.
Spmt arista ranks among the top three external services for prevention and protection at work and is the leader in the French-speaking market in Belgium. Its 500 staff provide medical follow-up for over 500,000 workers in 25,000 companies across all sectors.
What is a Think Possible Meeting?
An inspiring and confrontational management workshop on the four pillars of digital transformation and the usefulness of a transformation plan. 4 pillars:
Customers
Staff
Products
Processes
Surf to the website of Think Possible for more information.
One
One magazine is the Proximus B2B magazine for CIOs and IT professionals in large and medium-sized organisations.
Other articles of One