"If you want to survive, you can't avoid it"
Published on 12/04/2017 in Inspire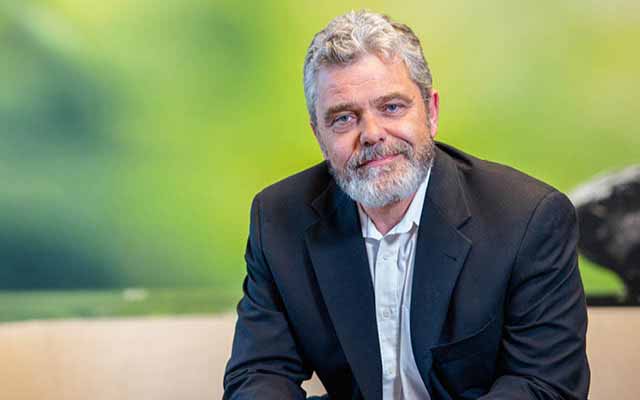 Artificial intelligence is the logical next step in the data age. From simple analysis of data, we are moving toward self-learning and predictive systems. Businesses that want to survive in the long term are already looking into what added value artificial intelligence has to offer.
"Data has become a focal point for many businesses. But accessing company data remains a huge challenge. The data are often kept in silos. Many businesses are now taking their first steps regarding data. Devising a good business case is usually not the problem, but there is a challenge: to come up with a validated case. In practice, this means that you have to convince people and find the budget. Only then can you get down to work, provided you get access to the data you need."
"I don't think 'big data' is a very interesting term. With big data, it is often still a problem of managing and storing large data volumes. These are operational issues, without much added value. It is far more fascinating to work on analysis. Combining data from various sources creates new insight. Moreover, these days we work not only with historical or 'dead' data, but with 'living' data such as streaming data, for instance about the weather.
To be able to handle this, you need powerful analytical systems that feed back the results in real time. This brings us almost inevitably to the cloud. But you can also carry out interesting predictive exercises with small datasets. It certainly doesn't always have to be big data."
"The financial sector, telecoms and retail are leading the way. These are sectors that have a great deal of data owing to the nature of their business. They are also the sectors that are taking the first steps towards artificial intelligence: systems that decide automatically, on the basis of available data and previous decisions.
Is Belgium ahead of the curve, too? That's certainly true for a number of specific fields. We are good at card-related solutions for navigation and traffic. A lot of research is also being done on pattern recognition, including for the analysis of medical images, where the computer detects tumors and so helps prepare the doctor's diagnosis."
"Another example is an application that assesses the value of a house on the basis of the photographs available via Google. The system uses the photos to evaluate the size of the house, the number of bedrooms, etc. Combined with other information – such as the average selling prices in the area – that leads to an estimate of the value of the house. This, too, is a form of artificial intelligence. The system comes to a decision fully automatically."
"The big challenge today is to create more awareness. Business leaders do not yet sufficiently realize that a lot of great solutions that create clear added value are possible with the existing data. Many do not yet understand that they cannot ignore artificial intelligence if they want their business to survive in the long term. There are plenty of competitors. Start-ups do not carry any baggage. They can very quickly cause far-reaching disruption, including with artificial intelligence. Too few people realize this as yet."
Philippe Van Impe
Is the founder of the Brussels Data Science Community. The organization aims to close the gap between the academic and the business world. It does that, among other things, through meet-ups, data projects for good causes and the annual Data Innovation Summit.
One
One magazine is the Proximus B2B magazine for CIOs and IT professionals in large and medium-sized organisations.
Other articles of One