Register for the Proximus People Innovation Award!
Published on 24/01/2018 in News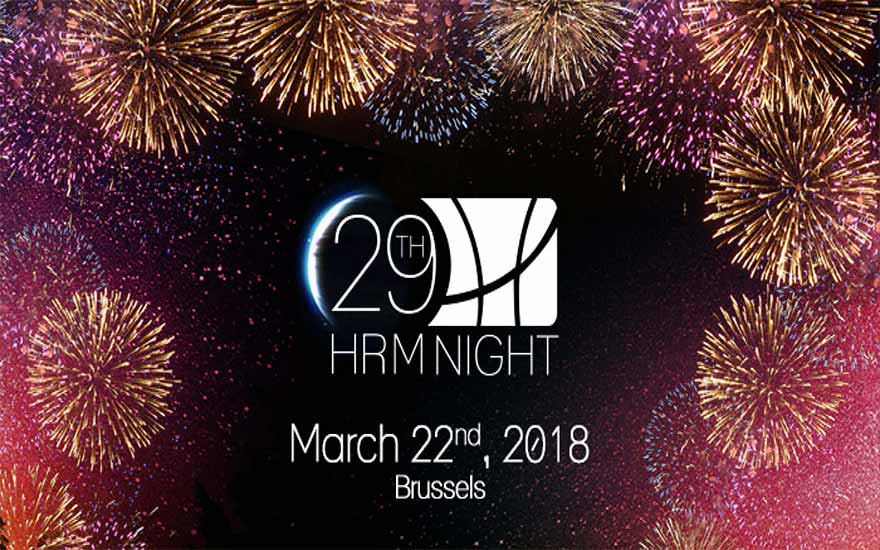 Proud on your company? The call for candidates for the Proximus People Innovation Award has been launched. This award is to be presented at the 29th HRM Night © in Brussels on the 22nd of March! It is a new award designed to turn the spotlight on SMEs.
Innovation in People Management is often found in companies that are less well known to the general public… and sometimes in younger and smaller companies than the winners at the previous 28 HRM Night © events.
Such companies may not yet have the right resources to implement a fully-fledged HR strategy. However, they often compensate for their lack of experience or resources by displaying extreme creativity when putting together teams, organizing flexibility solutions and collaboration among colleagues.
This is why Proximus, as a major partner of 29th HRM Night ©, wants to focus attention on small and medium-sized enterprises with 50 to 250 employees that have developed new models for organization and collaboration.
Companies that give us an idea of what the "future of work" might look like.
The winners are selected on the basis of the dossier that has to be completed. Candidates can register until 5 February.
The jury decides on the basis of the following criteria:
The innovative character of the model introduced
The impact on the wellbeing and quality of life of employees
The optimal use of the technologies available on the market
Economic efficiency, such as the optimization of total wage costs.
The votes from the general public are counted online between 20 February and 20 March in accordance with the rules for the HRM Night selection process. The winner of the Proximus People Innovation Award will, of course, be announced during the 29th HRM Night© to be held at Brussels Autoworld on 22 March.
We look forward to welcoming many different innovation projects.
Prepare your participation now! Good luck!
Don't hesitate to send us an e-mail if you have any questions about the participation process or the project.
Proximus team
Proximus keeps you informed on the latest news and trends for ict professionals.